IPI Home › News › Comment & Analysis › Deconstructing the North-South Label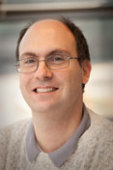 Comment & Analysis - April 05, 2010
Deconstructing the North-South Label
Since the end of the Cold War, many commentators have employed the North-South label to draw a dichotomy between wealthy, developed countries primarily located in the northern hemisphere (the North) and poorer, developing countries located mainly in the southern hemisphere (the South). In UN circles and elsewhere, one frequently hears policymakers and practitioners use phrases like "the North-South divide" or "the gap between North and South" to summarize complex political and economic tensions on a range of issues.

Human rights, climate change, terrorism, peacekeeping, peacebuilding and the responsibility to protect have all fallen prey to this convenient but lazy terminology. It masks what is a much more nuanced reality.

Take as an example the responsibility to protect. According to this concept, each state has a responsibility to protect its people from genocide, war crimes, ethnic cleansing, and crimes against humanity, and the international community in turn has a duty to assist states to fulfill this responsibility or respond when they manifestly fail to do so. Based on the July 2009 General Assembly debate on the responsibility to protect, one could cautiously argue that widespread support for the concept is developing in all regions. However, in recent years, many framed this as an issue that epitomized North-South tensions.

Many developing countries have expressed concern that powerful countries in the North will abuse the responsibility to protect, using the concept as a pretext to invade poorer South countries by shrouding naked political and economic interests in the mantle of moralistic humanitarian language.

But, like most generalizations, the North-South label gave an incomplete and inaccurate picture of the different perspectives and political dynamics at play. It led to crude and simplistic characterizations that placed the countries of the North in favor of responsibility to protect and those in the South against it.

In fact, the reality has been much more complicated. Let's look at the "Global South" first. Even though responsibility to protect has faced strong criticism from many member states in the Non-Aligned Movement in recent years, it actually has always had strong supporters in the Global South. Africa in particular has been a leader in promoting the concept. Article 4h of the African Union Constitutive Act explicitly states that the Union has the right to intervene in a member state to stop war crimes, genocide, and crimes against humanity—a clear nod to human rights principles over national sovereignty in extraordinary circumstances. Indeed, the efforts of African leaders from Rwanda, Tanzania, and South Africa were vital in ensuring that the responsibility to protect was endorsed by heads of state at the 2005 World Summit.

In the "Global North," the US has had reservations about the responsibility to protect. Specifically, as Dr. Edward C. Luck has written, it has expressed concern with the notion of automaticity with respect to the concept. In other words, if one of the four crimes associated with the responsibility to protect—genocide, war crimes, ethnic cleansing and crimes against humanity—were committed, it would not want to be obliged to take enforcement action. This is a perspective that links the US to its counterparts on the Security Council, Russia and China, which have stated that enforcement activities to counter responsibility to protect crimes would require Security Council approval.

Security Council reform is another issue that has frequently been viewed through the North-South prism. This is understandable. The Council's permanent membership is comprised mainly of Global North countries. Likewise, one common argument is that it is unfair that Europe has two permanent seats on the Council, while Africa and South America have none.

However, the political and economic motivations that have determined where countries stand on Council reform frequently do not conform to the North-South stereotype. Just as often, these motivations demonstrate North-North tensions, South-South tensions, or bridge the supposed North-South divide.

When then UN Secretary-General Kofi Annan tried to make Security Council reform a centerpiece of his reform effort in the aftermath of the US invasion of Iraq, the US favored a permanent seat for Japan, but opposed a seat for Germany, ostensibly because of lingering bitterness toward Germany for opposing the invasion.

While China for a time appeared to support India's bid for a permanent seat on the Council as economic ties between the two countries increased, China has over the past couple of years backed away from this position in response to political tensions with India.

Finally, Japan's aspirations for permanent membership on the Council have been supported not only by several countries in the North but also by a large number of countries in the South with whom it has strong economic ties.

So, why does all of this matter? First, dividing the world into two opposing camps (North and South) perpetuates a frequently inaccurate and largely divisive discourse. This can in turn negatively color policy discussions and public perceptions across the globe. Secondly, using the North-South dichotomy to explain policy disagreements potentially blinds one to the nuances of very complex issues, making it more difficult for policymakers to develop effective strategies.

Differences in economic and military power, history, culture, and values—not where they are located on a map—tend to dictate where countries stand on certain issues and which policies they pursue. It is true that many countries in the developed world may converge around certain policies and many in the developing world around others. But it is equally true that there are multiple exceptions to this generalization, and they must not be ignored.
The Global Observatory
Aid Workers, More on the Front Lines, Suffer Increased Attacks: Interview with Abby Stoddard
Aid worker attacks were at their highest levels last year.
Key Global Events to Watch in March
A list of key upcoming meetings and events with implications for global affairs.
2014 Top 10 Issues to Watch in Peace & Security: The Global Arena
A list of ten key issues to watch that are likely to impact international peace and security in 2014, compiled by IPI's Francesco Mancini.
The Global Observatory, produced by IPI, provides timely analysis on peace and security issues, interviews with leading policymakers, interactive maps, and more.
Recent Events
February 26, 2014
Roméo Dallaire: Neutralize Child Soldiers Without Destroying Them
"We believe that by better training both police and military and a whole new dimension of working much closer, particularly information-wise, with NGOs and other agencies on the ground, we can work at neutralizing without destroying children as a system of weaponry in this era," said Lt. General Roméo Dallaire (Ret.) at an IPI event on February 26th.
February 19, 2014
Gary Bass: Forgotten Genocide May Portend Future Stain on UN Inaction
The inability of the United Nations Security Council to halt mass atrocities in East Pakistan some 40 years ago has parallels to current inaction in North Korea, argued Gary Bass, a professor of politics and international affairs at Princeton University, on February 19th.
February 18, 2014
Jok: Near Collapse in South Sudan Is Shocking but Not Surprising
The events that recently brought South Sudan to a near collapse were "extremely shocking, but they were not surprising by any means," said Jok Madut Jok, Executive Director of The Sudd Institute, at the International Peace Institute on February 18. "It was only a matter of time before the country returned to this kind of situation," he added.
View More
Latest News