IPI Home › News › Comment & Analysis › Cholera, Haiti and MINUSTAH: What Implications for Peacekeeping?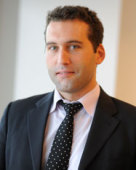 Comment & Analysis - January 11, 2011
Cholera, Haiti and MINUSTAH: What Implications for Peacekeeping?
Arthur Boutellis l Non-resident Adviser
boutellis@ipinst.org

January 12, 2011 marks the first anniversary of the devastating earthquake that killed over 200,000 in Haiti and left 1.5 million homeless. The UN suffered the largest loss of life in its history that day with the collapse of the headquarters of its Stabilization Mission in Haiti (MINUSTAH) in Port-au-Prince.

But despite the death of 101 UN employees, including the mission chief, Hédi Annabi, and his deputy, Luiz Carlos da Costa, the mission was able to make a significant contribution to the post-earthquake rescue and relief efforts, largely thanks to its military component. The need to support recovery, reconstruction, and stability efforts led the Security Council a week later to pass a resolution increasing the size of MINUSTAH by 2,000 troops and 1,500 police.

Now, a year later, however, in the midst of a political and electoral crisis, segments of the Haitian population in large cities have turned against UN peacekeepers, tying the outbreak of cholera that has claimed over 3,000 Haitian lives to UN soldiers from Nepal, where the disease is endemic. Under pressure from various scientific and news reports pointing to MINUSTAH Nepalese troops as being the most likely source of the epidemic, Secretary-General Ban Ki-moon on January 6th named four top medical experts to an independent panel to investigate the cause of the epidemic in Haiti.

The outcome of this investigation will be key to the future of MINUSTAH. If the Nepalese camp is found not to have been the origin of the disease, then it is essential for the UN to prove it in order to maintain the trust of the people that is essential for MINUSTAH's effective function.

By contrast, if MINUSTAH has failed so notably in its safety standards and environmental protection, it will have to acknowledge that, learn from it and deal with it responsibly. Whatever the outcome of the panel's work, it should make concrete recommendations on ways to reach out to the Haitian people and make clear what happened and what steps are being taken to prevent a recurrence.

I was in Haiti working for MINUSTAH when the cholera epidemic was first detected in mid-October. MINUSTAH's early press communiqués proved to be no match against the Haitian rumor mill tracked by local and international media and the politically manipulated November 15th anti-MINUSTAH protests that resulted in two civilian deaths. The position of the mission was rendered all the more difficult by the fact that it has no mandate for cholera response. Its mandate is only to provide security and to set up a stable atmosphere in which others can then come to aid Haitians.

In a welcome departure from initial UN denials of problems in the sanitation system at its Nepalese base, the Secretary-General said in announcing the panel in mid-December that the UN wants "to make the best effort to get to the bottom of this and find answers that the people of Haiti deserve."

Some implications for the mission were immediate. Its 1,000 Nepalese troops (about 9% of overall MINUSTAH military) could no longer take part in securing the December elections. The development did irreparable damage to MINUSTAH's image among the Haitian people, which was exarcebated by local media claims that it was an "occupying force."

This anti-MINUSTAH sentiment has undermined the ability of UN humanitarian agencies and NGOs to carry out cholera response, both because of deteriorating security and because they are conflated in the public mind with MINUSTAH.

In the longer term, this episode will certainly damage the organization's credibility as a whole and will provide further arguments for those calling for lighter footprints. The July 2010 UN Global Field Support Strategy states that "the mission impact objectives are to fully utilize local and regional investment and capacity, and to reduce the in-country environmental impact of peacekeeping."

Nepalese soldiers all passed medical examination before departure, and waste management for their camp was subcontracted to a Haitian company. So whose responsibility would it be then if the camp is really at the origin of the disease?

This also raises the issue of the partnership between the UN and its troop contributors. A country with a long and respected record of participating in peacekeeping, Nepal is currently the fourth largest troop contributor to peacekeeping operations around the world. Yet its patrols in the streets of Haiti are at risk of being targeted by the population, and the UN has stopped the deployment of additional Nepalese-formed police units. At the same time, the current Nepalese contingent cannot leave the country before the investigation is completed, as its departure would be interpreted as an admission of guilt. The current situation finally raises the question of whether in the future other countries hosting peacekeeping operations will accept the deployment of troops from Nepal or other troop-contributing countries where cholera or other communicable diseases and epidemics exist.

Although it remains unclear whether the independent panel will be able to establish the origin of the disease and attribute responsibility, its creation should be welcomed. Peacekeeping in Haiti and elsewhere will be effective only if it continues to have the consent and cooperation of a country's authorities and people. Persisting accusations only feed into the Haitian distrust of international actors—including of much-needed humanitarians—in an uncertain electoral period during which political manipulations are legion. But this unfortunate episode should also encourage us to rethink the "do no harm" notion and the value of having smaller, more manageable and more cost- effective alternatives to large military peacekeeping presences, particularly in contexts such as Haiti, where longer-term statebuilding processes should be the priority.
The Global Observatory
Aid Workers, More on the Front Lines, Suffer Increased Attacks: Interview with Abby Stoddard
Aid worker attacks were at their highest levels last year.
Key Global Events to Watch in March
A list of key upcoming meetings and events with implications for global affairs.
2014 Top 10 Issues to Watch in Peace & Security: The Global Arena
A list of ten key issues to watch that are likely to impact international peace and security in 2014, compiled by IPI's Francesco Mancini.
The Global Observatory, produced by IPI, provides timely analysis on peace and security issues, interviews with leading policymakers, interactive maps, and more.
Recent Events
February 26, 2014
Roméo Dallaire: Neutralize Child Soldiers Without Destroying Them
"We believe that by better training both police and military and a whole new dimension of working much closer, particularly information-wise, with NGOs and other agencies on the ground, we can work at neutralizing without destroying children as a system of weaponry in this era," said Lt. General Roméo Dallaire (Ret.) at an IPI event on February 26th.
February 19, 2014
Gary Bass: Forgotten Genocide May Portend Future Stain on UN Inaction
The inability of the United Nations Security Council to halt mass atrocities in East Pakistan some 40 years ago has parallels to current inaction in North Korea, argued Gary Bass, a professor of politics and international affairs at Princeton University, on February 19th.
February 18, 2014
Jok: Near Collapse in South Sudan Is Shocking but Not Surprising
The events that recently brought South Sudan to a near collapse were "extremely shocking, but they were not surprising by any means," said Jok Madut Jok, Executive Director of The Sudd Institute, at the International Peace Institute on February 18. "It was only a matter of time before the country returned to this kind of situation," he added.
View More
Latest News