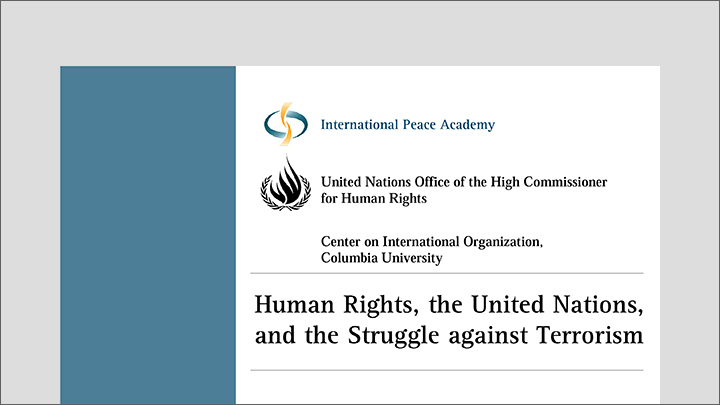 From Conference Report Executive Summary: The United Nations Secretary-General has a unique role to play in reminding states that in combating terrorism they must respect human rights; otherwise, the effort will be self-defeating. The Secretary-General should uphold the legitimacy and credibility of the UN in the struggle against terrorism and one way to do this is by being a leading advocate of human rights, democracy, and equitable trade and development. This would prevent the UN from being identified with a particular country's approach or counterterrorism strategy, which could otherwise undermine its independence and standing. The Secretary-General is the most credible and potentially effective messenger in the world today for respecting human rights, especially in these dangerous times.
The Security Council's Counter-Terrorism Committee (CTC) must take a much more active role in assessing state reports on counter-terrorism measures. The CTC cannot be a mere mail-drop for reports, but must offer assessments of state performance in respecting human rights and engage states in a constructive dialogue on how they can fight terror while upholding human rights.
The Office of the High Commissioner for Human Rights (OHCHR), along with some of the permanent UN human rights bodies, must be more creative in exploiting opportunities to advance the cause of human rights while recognizing the need to combat terrorism. The OHCHR must be ready and have the necessary financial and personnel resources to work with the CTC. The Human Rights Committee, which oversees compliance with the Covenant on Civil and Political Rights, must be ready to assist by offering its legal expertise. A Special Rapporteur on Terrorism could be appointed by the Commission on Human Rights.