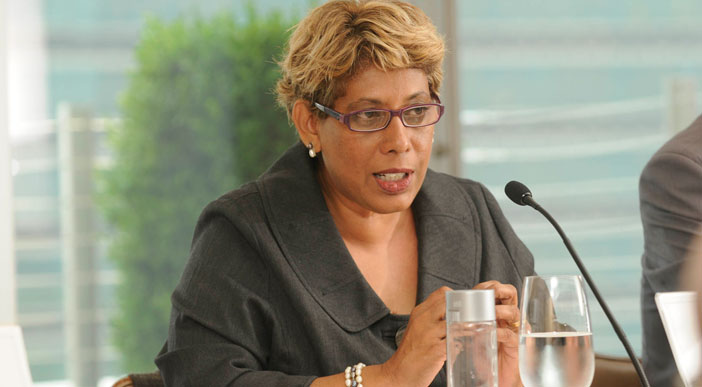 Private military and security companies (PMSCs) play an increasingly visible role in conflict and postconflict situations. Properly regulated, they may offer efficient and responsive means of delivering security in insecure environments. But well-publicized abuses suggest that an adequate regulatory framework is urgently needed.
On Tuesday, July 28, 2009, IPI hosted a lunchtime policy forum to highlight current efforts inside and outside the United Nations to develop a more effective system of international regulation, oversight, and accountability.
To begin, Ambassador Peter Maurer of Switzerland explained the initiative led by his government and the International Committee of the Red Cross, which in September 2008 produced the Montreux Document. This document, currently endorsed by thirty-one states, including the US, UK, China, Iraq and Afghanistan, affirms states' existing legal obligations and sets out good practice for states dealing with PMSCs.
Ambassador Maurer also noted the significant support that has recently emerged amongst states, civil society, and the industry itself to prepare an international code of conduct for the industry.
Next to address the audience of almost 100 assembled diplomats, civil society experts, and industry representatives was Shaista Shameem, chairperson-rapporteur of the UN Working Group on Mercenaries.
Ms. Shameem provided an overview of a draft of the international convention on the regulation and oversight of PMSCs that the working group is currently preparing, on request from the United Nations Human Rights Council.
IPI hosted a small closed-door workshop with nonstate experts for the working group the next day to provide feedback and input on the current draft.
The third panelist was James Cockayne, discussing IPI's new book, Beyond Market Forces: Regulating the Global Security Industry (IPI: New York, 2009). This book analyzes existing shortcomings in industry, national-level and international regulation of PMSCs, and draws lessons from the regulation of other global industries. It includes thirty case studies of standards implementation and enforcement efforts in the global extractive, financial, chemical, toy, sports, veterinary, garment and apparel, and other industries.
Mr. Cockayne stressed that any regulatory effort at the international level should complement and facilitate state-based regulation. But he closed with a call to seize a "window of opportunity" for improved regulation that now presented itself, with an emerging alignment of interests among key states, industry actors, and affected groups.
The panelists' remarks and responses to questions were enthusiastically received by the large audience. The audience's wide-ranging questions touched on issues such as the legitimacy of contractor involvement in interrogations and provision of security to expeditionary military forces; the role of PMSCs in supporting UN operations; the effectiveness of self-regulation; and the need to improve opportunities for affected communities to hold PMSCs accountable.