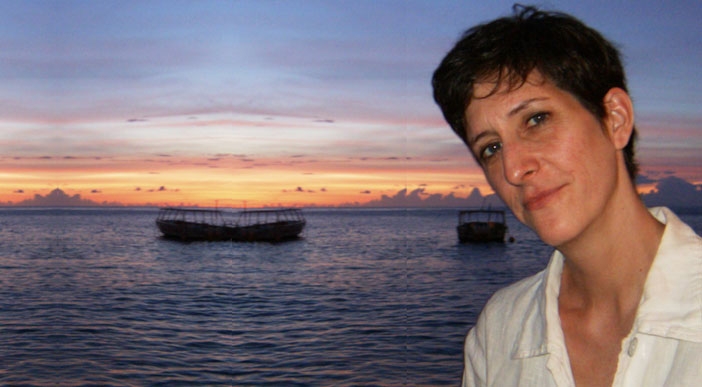 It was with great sadness that IPI learned last week of the death of our former colleague Karen Ballentine, who passed away on July 23, 2010 after a brave battle with cancer.  Karen was a valued and respected colleague who devoted her life to improving knowledge and practice in the fields of peace, security, and development. She was an insightful and curious researcher, and a role model to many of us seeking to combine scholarship and practice. She made lasting contributions to the fields of conflict prevention, peacebuilding, and the economic dimensions of armed conflict. But beyond that, IPI remembers her as a generous colleague, with a fierce intellect and intensity, brilliant acumen and sense of humor.
Karen joined IPI (then the International Peace Academy) in September 2000 as our Research Coordinator, and later directed a multi-year research program on Economic Agendas of Civil Wars, producing two major books: with Jake Sherman, she co-edited The Political Economy of Armed Conflict: Beyond Greed and Grievance (Lynne Rienner, 2003); and with Heiko Nitzschke, she co-edited Profiting for Peace: Managing the Resource Dimensions of Civil War (Lynne Rienner, 2005). Her work suggested the need for conflict prevention and resolution policies to be informed by a systematic understanding of the economic dimensions of contemporary civil wars. She was a strong promoter of the importance of economic factors on warring parties' decisions to pursue war and peace. She became one of the leading experts on the links between natural resources and conflict, and her critical analysis and insights were often sought by colleagues and friends in the United Nations and the broader academic community.
David M. Malone, President of the International Development Research Centre (and President of IPA, 1998-2004), under whose tenure Karen served, remembers her: "Karen and I overlapped at the International Peace Academy for several years nearly a decade ago. She picked up on the greed and grievance debate where several others and I left off, and with her fine group of colleagues generated much deeper, more illuminating analysis. It was clear to all that we had an exceptional mind in our midst. Less well known is that Karen was an enthusiastic and sympathetic mentor to less experienced members of her team who each developed into first-rate analysts and professionals. She will be much missed."
After IPI, she served as expert consultant to the UN Global Compact on the role of the private sector in zones of conflict and Senior Consultant for the New Security Program at Fafo Institute for Applied International Studies. She then joined the UN Development Program as Project Manager for the 2008 Crisis Prevention and Recovery report on "Post-Conflict Economic Recovery."
Karen is survived by her father and step-mother Richard and Denise Ballentine, her mother Elizabeth Ballentine, her sisters Maureen, Leslie and Michelle and her nieces and nephew Kailin, Mallory and Cameron, all of Toronto. Cremation has taken place and a celebration of her life will be held in the coming months. Messages of condolence may be left on her Facebook page or the Globe and Mail Guest Book.