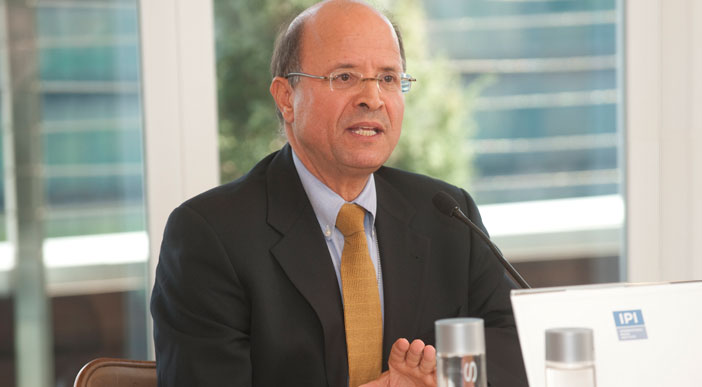 Youssef Mahmoud, Special Representative of the Secretary-General for the UN Mission in the Central African Republic and Chad (MINURCAT) said this at an IPI event "MINURCAT: The Challenges of an Early Exit," in reference to the Chadian government's call for an early withdrawal of the UN mission there.
A long-time UN diplomat who has held his position at MINURCAT since April 1, 2010, Mr. Mahmoud acknowledged that, for the protection of civilians, "peacekeeping may not necessarily always be the right instrument for the challenge, certainly in eastern Chad."
"All of these African leaders have ascribed to in the Millennium Declaration," he said at the October 21st event. "And yet we are perceived as using a cookie-cutter approach to differing and different circumstances, and overloading it with so many other issues that they start wondering."
Mr. Mahmoud also said that the international community may have misread the principle of "African solutions for African problems."
"It's almost like a copout, and there was a misinterpretation that even though there was an assertiveness on the part of Africans to deal with their problems, it doesn't mean that you give up, or you just look," he said. "You mandate a mission and then you look for the willing, who's going to contribute."
Mr. Mahmoud added that it was important that Africa gain a permanent member in the Security Council.
"It's no accident that South Africa was, again, elected to be the member of the Security Council starting next year," he said.
Despite Chad's request for a withdrawal, Mr. Mahmoud said that African leaders do not trivialize the decisions of the Security Council.
"There is a seriousness," he said. "They're not saying, 'we don't want security.' On the contrary! It's 'our' United Nations, 'our' Security Council, but there is a pressure within some countries, with the leadership.
"So I think we need to think the next time and study this particular trend where this increasing sovereignty streak is asking us to curtail our mandate in this country or that country," he said. "And, at times, we leave in humiliating circumstances."

 Read transcript