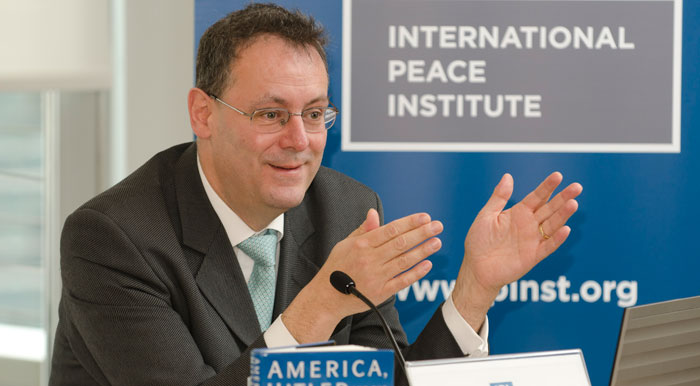 Dan Plesch, Director at the Centre for International Studies and Diplomacy, University of London, led a panel discussion at IPI on his new book America, Hitler and the UN.
In his book, Dr. Plesch posits that the Declaration of the United Nations on January 1, 1942 played a key role in building public and political support for the anti-Axis war effort, as well as providing principles for post-war order that were critical in shaping the UN Charter.
Dr. Plesch was joined on the panel by two discussants: Ambassador Alexander A. Pankin, First Deputy Permanent Representative of the Russian Federation to the UN, and Sir Brian Urquhart, former UN Secretary-General for Special Political Affairs. Sir Brian, who was a British soldier at the time of the Declaration of the United Nations, has helped to shape the history of the world body since its earliest days.
The March 22nd event was moderated by Edward C. Luck, IPI's Senior Vice President for Research and Programs.

 Read transcript