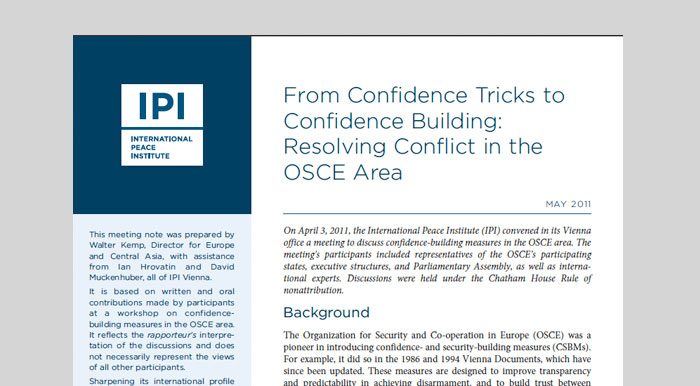 This meeting note is based on an IPI workshop that focused on how confidence-building measures (CBMs) have been used to reduce tensions and build trust between parties in several conflict situations throughout the world, and in particular in the Organization for Security and Co-operation in Europe (OSCE) area. The workshop was held at IPI's Vienna office.
Participants outlined both top-down and bottom-up approaches to increase confidence and repair distorted relationships between parties. They underlined the importance of political will, and taking a "leap of faith" that should be reciprocated. It was stressed that CBMs are a process, and cannot be prejudiced by a preconceived result.
The meeting's participants included representatives of the OSCE's participating states, executive structures, and Parliamentary Assembly, as well as international experts.