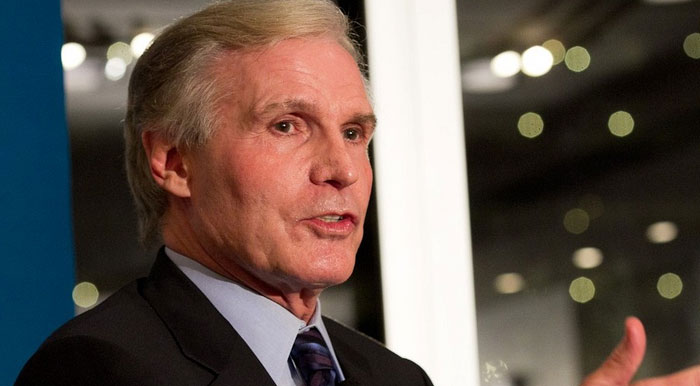 This bold prediction was made by Ray Chambers, Special Envoy to the Secretary-General for Malaria, at a Beyond the Headlines event at IPI on October 11th featuring the book Lifeblood: How to Change the World One Dead Mosquito at a Time and its author, Alex Perry. The book chronicles two years of Mr. Chambers' successful campaign to reduce by hundreds of thousands the number of child deaths as a result of malaria.
Mr. Chambers didn't reach his ambitious two-year goal of getting 350 pesticide-laden nets to 700 million people, but, he said, he did make the target in August 2011. And he said the broad alliance of groups working against malaria had now raised the funds and set up distribution of nets to even the most remote areas so that now he could predict that by 2015 there would be zero deaths from malaria.
"And that really is the story," he said and then proceeded to outline some more stirring goals for the future. "And we're now working on, at the UN with the Millennium Development Goals, seeing if we can extrapolate that strategy and what we learned from malaria to the prevention of mother-to-child transmission of HIV, reducing maternal mortality by three-quarters by 2015, and creating the cross-cutting strategic objective of one million new community health workers in Africa by 2015."
Mr. Perry, Time magazine's African bureau chief, based in Cape Town, whose book was praised by The New York Times, said that in his years as a reporter in the Far East, India and Africa, he had often pondered the question: does external aid really work? Then in 2009 he met Mr. Chambers. "When I eventually spoke to Chambers," he said, "he described fighting malaria in terms of efficiency, investment and returns."
Mr. Perry writes admiringly of how Mr. Chambers, originally a Wall Street pioneer, used an entrepreneurial approach, and brought business-style coherence, transparency and efficiency to the disbursement of aid, with the result that hundreds of thousands of children have been spared early death.
Moderating the discussion was IPI's Senior Adviser for External Relations, Warren Hoge.
Watch video of event: