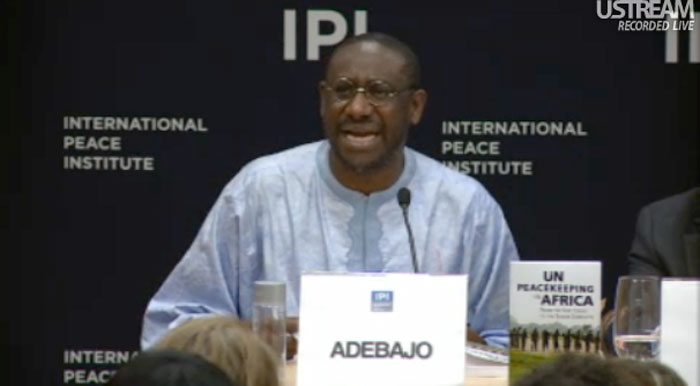 IPI hosted a book launch event on November 10th for UN Peacekeeping in Africa: From the Suez Crisis to the Sudan Conflicts, with author Dr. Adekeye Adebajo, Executive Director, Centre for Conflict Resolution, Cape Town, and Atul Khare, Assistant Secretary-General, UN Change Management Team.
The book reviews 15 peacekeeping operations in Africa over a period of five and a half decades, examining domestic, regional, and external factors that shaped their outcomes, from failures in Angola, Rwanda, and Somalia, to successes in Burundi, Mozambique, and Sierra Leone.
The event was be chaired by John Hirsch, IPI's Senior Adviser, Africa Program.
Watch video of event: