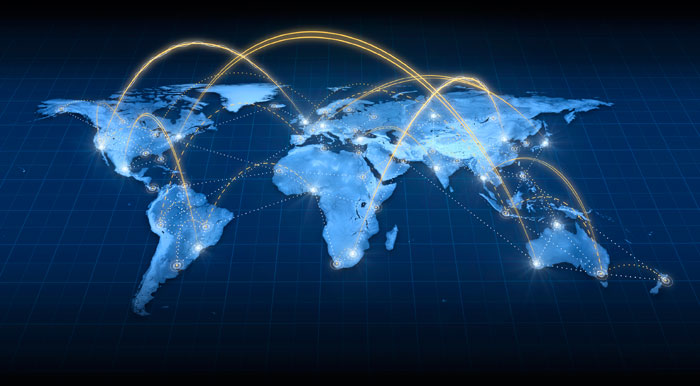 Illicit money flows linked to global crime syndicates are conservatively estimated at US$130 billion annually. As criminal networks expand, they increasingly ignore international borders while law enforcement agencies remain largely confined to their own national boundaries.

Not only has global organized crime overtaken the capacity of law enforcement initiatives, but the gap between them has widened as global criminal networks surge ahead, and policing is hampered by issues linked to legal and national jurisdiction limitations.

These networks now successfully utilize new information technology and ride the wave of globalization to expand their illicit world-wide trade. Consider cybercrime or the unlawful trafficking of persons or wildlife products—these have expanded despite all efforts to counter them.

As a consequence, there is a growing consensus among many international law enforcement experts that the framework for international law enforcement is outdated and needs to be fundamentally reshaped, and that a fresh approach has to be developed to catch up with global organized crime.

This consensus emerged during 2011 when the International Peace Institute (IPI) took the initiative to bring together law enforcement experts from different parts of the world to discuss these critical issues informally and behind closed doors. The two meetings that were held at the IPI in New York were held off-the-record, with participants attending in their personal rather than their institutional capacities. There was broad agreement that the framework for international law enforcement was outdated and that new global strategies had to be developed to catch up with global organized crime.

Some of the thoughts raised during the discussions were captured in a "Draft Output Document" which participants considered as work-in-progress to be discussed further at meetings at IPI in New York scheduled for February 7 and 8, 2012.

Even though it is still in draft form, it is a thoughtful document that raises fundamental questions for further consideration. For that reason, the original draft document is reproduced below with a view to contributing to a discussion that will hopefully become a vibrant public debate involving policing experts, governments, development experts and representatives from academia and civil society:



 Read draft output document

The above "Draft Output Document" will be discussed further at closed meetings to be held at the IPI on February 7 and 8, 2012. Experts from additional countries and regions will attend. Participants will consider several options for the way forward including whether this initiative should mutate into an open and independent international initiative.

Whatever option is agreed upon, this critical and timely subject will increasingly require political support and the involvement of governments, and international organizations such as the UN and Interpol, for its objectives to be realized.