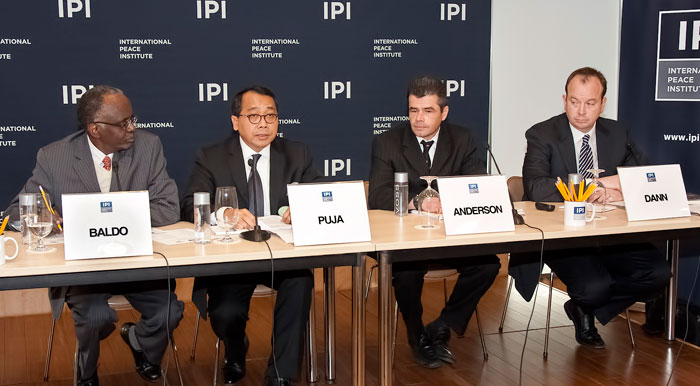 This two-panel event entitled "Settling International Disputes: Lessons from the Past, Challenges for the Future," marked the 90th anniversary of the historic settlement of the Åland Islands question. 
Reflecting on this example of successful mediation between Finland and Sweden by the League of Nations, and the enduring autonomy, demilitarization, and protection of cultural rights that followed for the Åland Islands, the January 18th event addressed the prospects for settling ethno-territorial conflicts today.
The event was co-hosted by IPI, the Permanent Mission of Finland to the UN, and the Permanent Mission of the Republic of Indonesia to the UN.
Watch video of event: