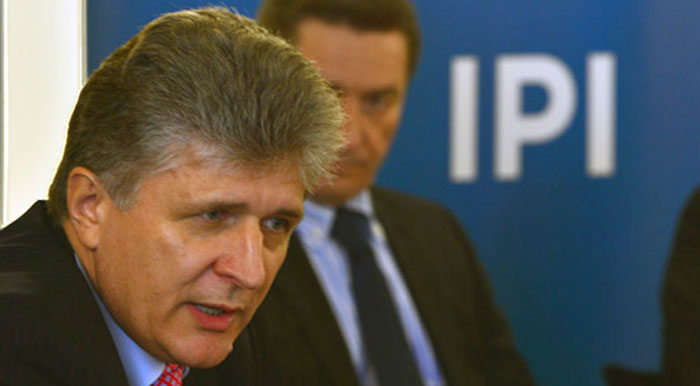 At a roundtable discussion at IPI's Vienna office on February 22, Ambassador Miroslav Jenca, Special Representative of the Secretary-General and Head of the United Nations Regional Centre for Preventive Diplomacy for Central Asia (UNRCCA), underlined the need for new thinking and new approaches to cooperation in the region.
The ambassador, a Slovakian diplomat, reviewed the challenges currently being faced in Central Asia including organized crime, terrorism, extremism, as well as the environmental-energy nexus.
Ambassador Jenca highlighted efforts that are being made by the UNRCCA and other multilateral actors to promote cooperation and build confidence between countries of the region. He underlined the need for dialogue and practical steps. "We cannot build more fences," he said.
He emphasized that long-term strategies rather than short-term, ad hoc reactive measures are needed. Water management was cited as one issue where regional cooperation is particularly urgent.
In the question-and-answer session, participants raised issues such as how to promote complementarity among various actors in the region, border management, the impact of the draw-down of NATO forces in Afghanistan on Central Asia, lessons learned from handling the crisis in Kyrgyzstan in 2010, the future of economic cooperation between Central Asia and neighbouring states, as well as the impact of governance on stability.
The UNRCCA, which is located in Ashgabat, Turkmenistan, was inaugurated in December 2007 and recently celebrated its fifth anniversary.