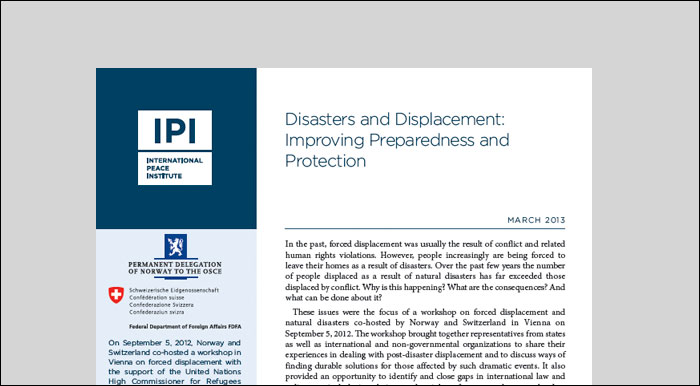 Over the past few years, the number of people displaced as a result of natural disasters has far exceeded those displaced by conflict. Why is this happening? What are the consequences? And what can be done about it?
These issues were the focus of a workshop on forced displacement and natural disasters co-hosted by Norway and Switzerland in Vienna on September 5, 2012. The workshop brought together representatives from states as well as international and non-governmental organizations to share their experiences in dealing with post-disaster displacement and to discuss ways of finding durable solutions for those affected by such dramatic events. It also provided an opportunity to identify and close gaps in international law and policy, particularly in relation to the rights of persons who cross borders seeking refuge as a result of natural disasters.
The workshop participants were also briefed on the new Nansen Initiative, an intergovernmental process launched by Norway and Switzerland that seeks normative and institutional measures to protect people displaced by natural disasters.