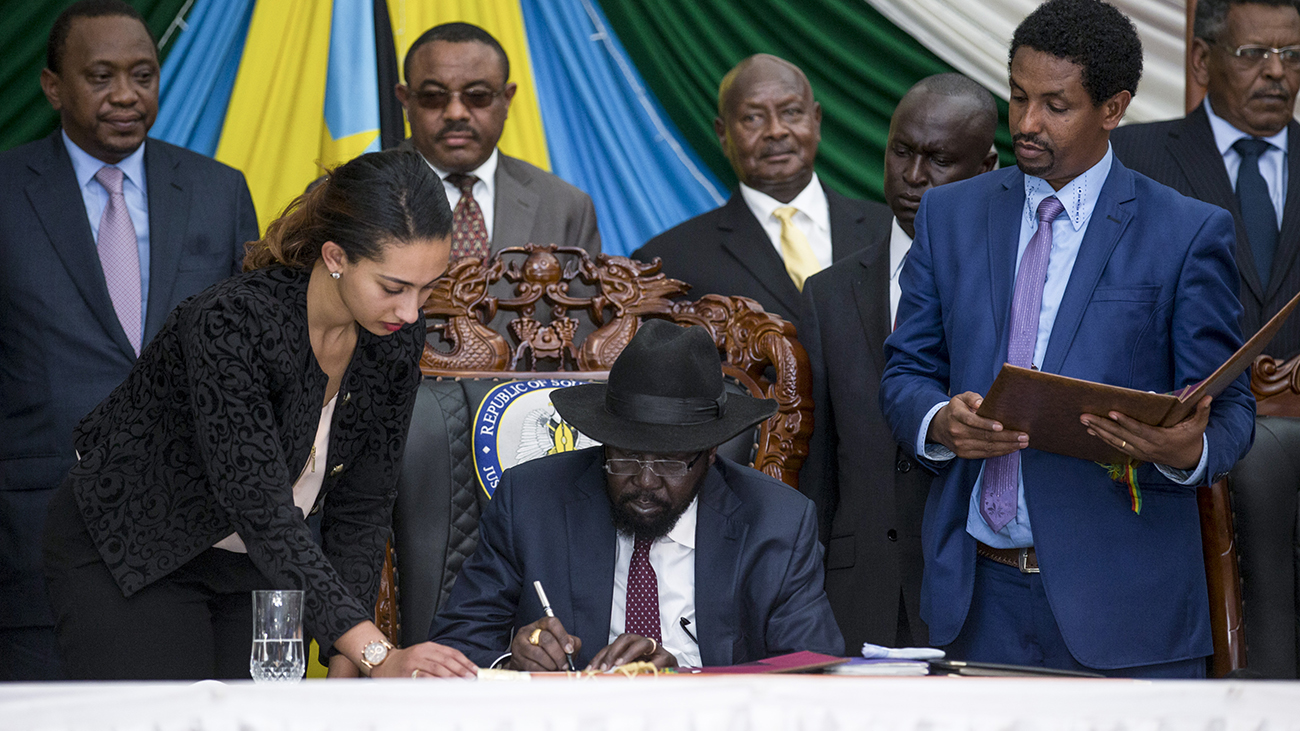 President Salva Kiir signs the agreement on the resolution of the conflict in South Sudan at a ceremony in Juba, South Sudan, August 26, 2015.(UN Photo/Isaac Billy)

In 2013, the world's newest nation—the Republic of South Sudan—descended into civil war. External actors moved quickly to convene peace talks under the auspices of the Intergovernmental Authority on Development (IGAD), leading to a comprehensive peace deal in August 2015. But the agreement unraveled just a year later, before it could be implemented, and the war metastasized.
This paper examines the IGAD-led peace process for South Sudan from 2013 to 2015. Viewed through a prism of mediation best practice, it is a critical assessment of the attempt to negotiate a settlement of the conflict and a distillation of lessons learned.
While singular conclusions are hard to draw, the paper concludes that the process may have helped to slow South Sudan's civil war and provided a platform to confront the fundamental changes required to transform state and society. But inherent flaws meant the peace deal lacked the political will, broad national ownership, and implementing authorities necessary to make it stick. As IGAD member states and international partners now attempt to "revitalize" the peace process, they would be wise to evaluate, and build upon, its lessons.