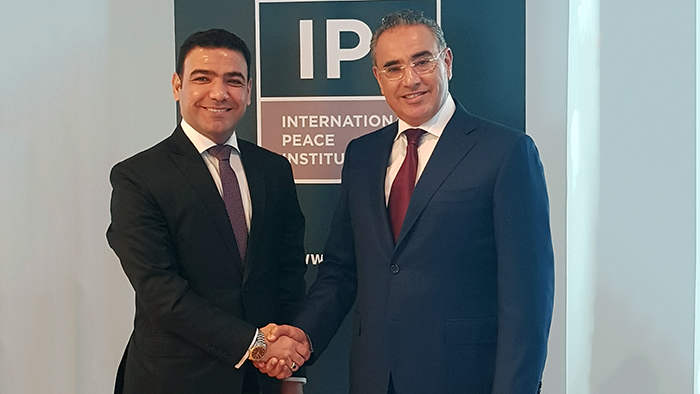 Photos
IPI MENA Director Nejib Friji and H.E. Mohammed Adnan Mehmood, Chargé d'Affaires of the Embassy of the Republic of Iraq to the Kingdom of Bahrain, stressed the fundamental importance of Iraq's role in building peaceful relations to achieve regional integration in the MENA region at a February 24th meeting.
Accompanied by IPI MENA Policy Analyst Dalya Al Alawi, Mr. Friji emphasized the necessity of economic cooperation and investment in sustainable development as mechanisms to reinforce regional integration. He also underlined the need for reconciliation to change the environment of hostility to one of sustainable development and forward-looking, rights-based constructive growth to achieve durable peace.
During the meeting, both parties explored means of cooperation, including the active participation of Iraqi women in peace processes to build a resilient society, achieve long-term sustainable development, and nurture peaceful relations with MENA countries and beyond.