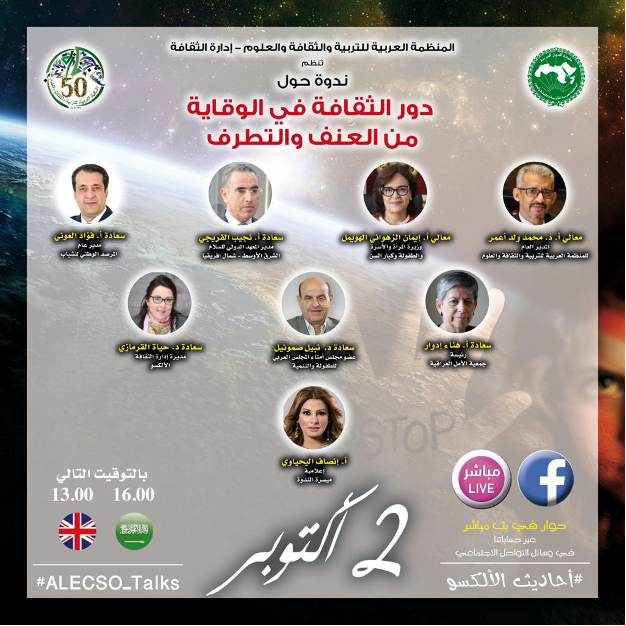 In an online conference hosted by the Arab League Educational, Cultural and Scientific Organization (ALECSO), IPI MENA Director Nejib Friji stressed the fundamental role culture and education plays in preventing violence and extremism.
Against the backdrop of increasing tides of national populism, racism, xenophobia, gender inequality, and discrimination – the abrupt disruption to education for millions of youth across the world adds to the unprecedented times we face as a society. Mr Friji referred to IPI's key report, the Independent Commission on Multilateralism (ICM), wherein education was identified as one of the essential components to move towards achieving sustainable development and peace. He emphasized the ways in which educational and cultural programmes are able to prevent the potential for breeding grounds of violence, extremism, conflict, and instability.
Mr Friji called on educational curricula to incorporate and reflect best practices, such as the values of the UN and UNESCO, to ensure holistic coverage beyond academia. Such topics should include media literacy and internet safety – in light of the exposure that youths have to media, and the technological advancements available today – as well as the rule of law, which should be used as a preventive, rather than reactive measure against violence.
He stressed that civil society actors, such as cultural and religious leaders, should be sources for advocating measures against violence, that foster understanding, tolerance and reciprocal respect. Collectively, these factors play crucial roles in building a culture of peace amongst current and future generations.
Other speakers included H.E. PhD. Mohamed Ould Aamar, Director General, ALECSO; H.E. Eman Alzahwani Alhuwaimil, Tunisian Minister of Women, the Family, Children and Elderly; Fouad Alouni – General Director of Tunisia National Observatory for Youth; Ms. Hanaa Edward, President of the Iraqi Amal Society; Mr. Nabeel Samwael, Board Trustee Member of the Cairo-based Arabian Council for Children and Development; and Dr. Hayat Al Guermazi, Director of Culture Department, ALECSO.