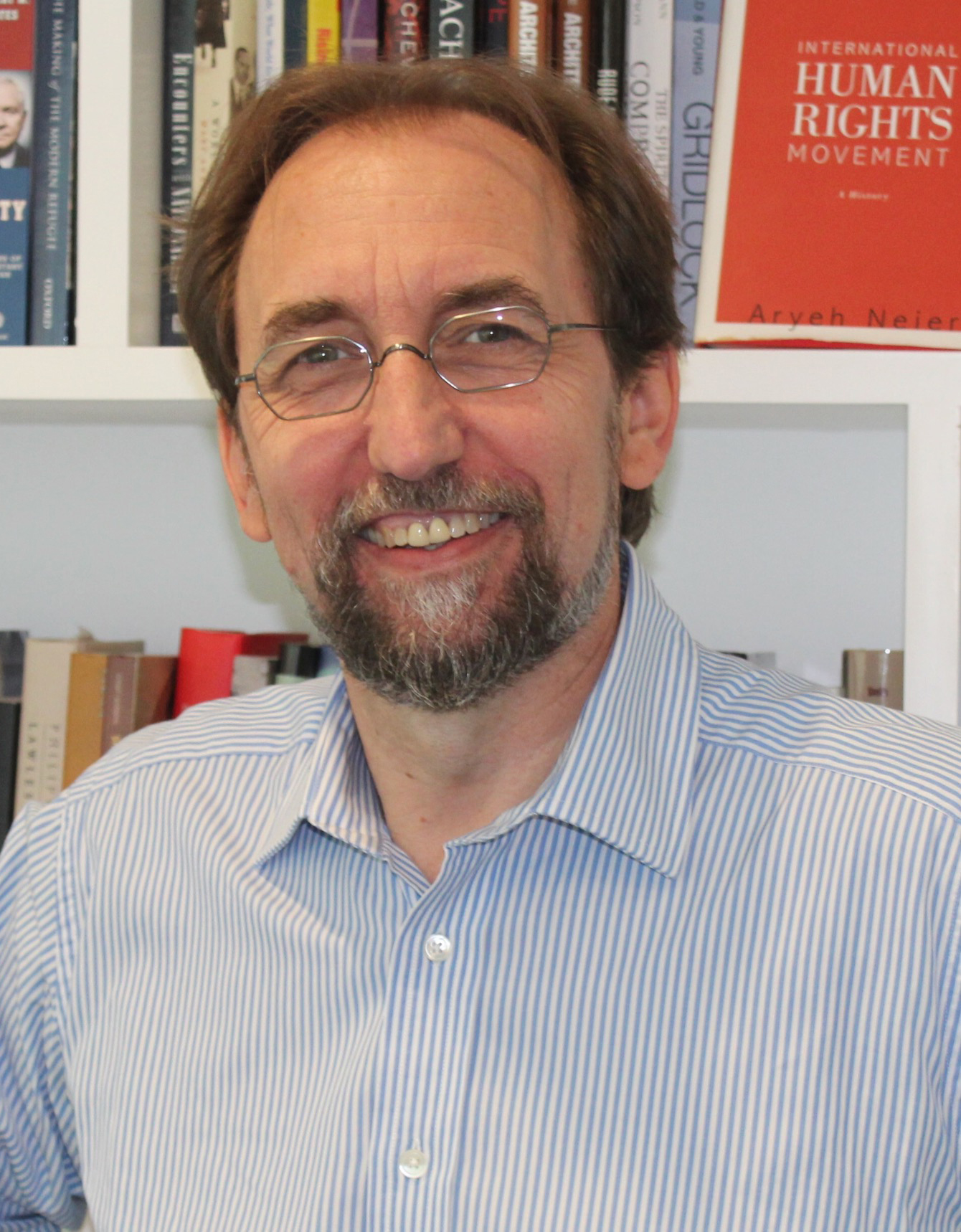 The International Peace Institute's Board of Directors today announced the appointment of Zeid Ra'ad Al Hussein as the next President & CEO. Zeid will become IPI's 5th President & CEO since the institution was established in partnership with UN Secretary-General U Thant in 1970 with a mission to manage risk and build resilience to promote peace, security, and sustainable development.
Zeid served as the UN's High Commissioner for Human Rights from 2014 to 2018 after a long career as a Jordanian diplomat, including as his country's Permanent Representative to the UN (2000-2007 & 2010-2014) and Ambassador to the United States (2007-2010). He served on the UN Security Council, was a configuration chair for the UN Peace-Building Commission, and began his career as a UN Peacekeeper in the former Yugoslavia. He has also represented his country twice before the International Court of Justice, served as the President of the Assembly of State Parties to the Rome Statute of the International Criminal Court from 2002-2005, and in 2005, authored the first comprehensive strategy for the elimination of Sexual Exploitation and Abuse in UN Peacekeeping Operations while serving as an advisor to Secretary-General Kofi Annan. Zeid holds a PhD from Cambridge University and is currently a Professor of Practice at the University of Pennsylvania. He is also a member of The Elders, an independent group of global leaders working together for peace, justice and human rights, founded by Nelson Mandela.
"Zeid will bring to the role a unique mix of high-level diplomatic experience and first-class academic credentials in grappling with complex peace and security matters," said the Chair of the IPI Board and former Prime Minister of Australia, Kevin Rudd. "Zeid's reputation precedes himself. Around the world he is deeply respected for his integrity, ethical leadership, and commitment to human rights. Working with the rest of the IPI staff and wider community, he is perfectly placed to help build the next chapter of IPI's history."
Zeid's appointment follows an extensive executive search as well as a screening and interview process involving representatives from the IPI Board, International Advisory Council, and external stakeholders. He will commence in the role in late March.
Commenting on his appointment, Zeid said, "When I arrived in New York in 1996 as a young diplomat, Kofi Annan advised me to seek out Olara Otunnu and his able staff at the International Peace Academy (as it was then known) for their expertise. I am delighted, so many years – and UN experiences later – to be joining the IPI team at this point in time. Hopefully, we'll also inspire young diplomats and UN staff the way I was inspired all those years ago."
Adam Lupel, who has been IPI's Acting President & CEO since October 2020, will resume his role as IPI's Vice President & COO.
"The IPI community owes Adam a tremendous debt of gratitude for his extraordinary efforts in recent months. I know for a fact that his own commitment to transparency and integrity is held in the highest regard by the IPI staff, donors and partners," said Rudd.