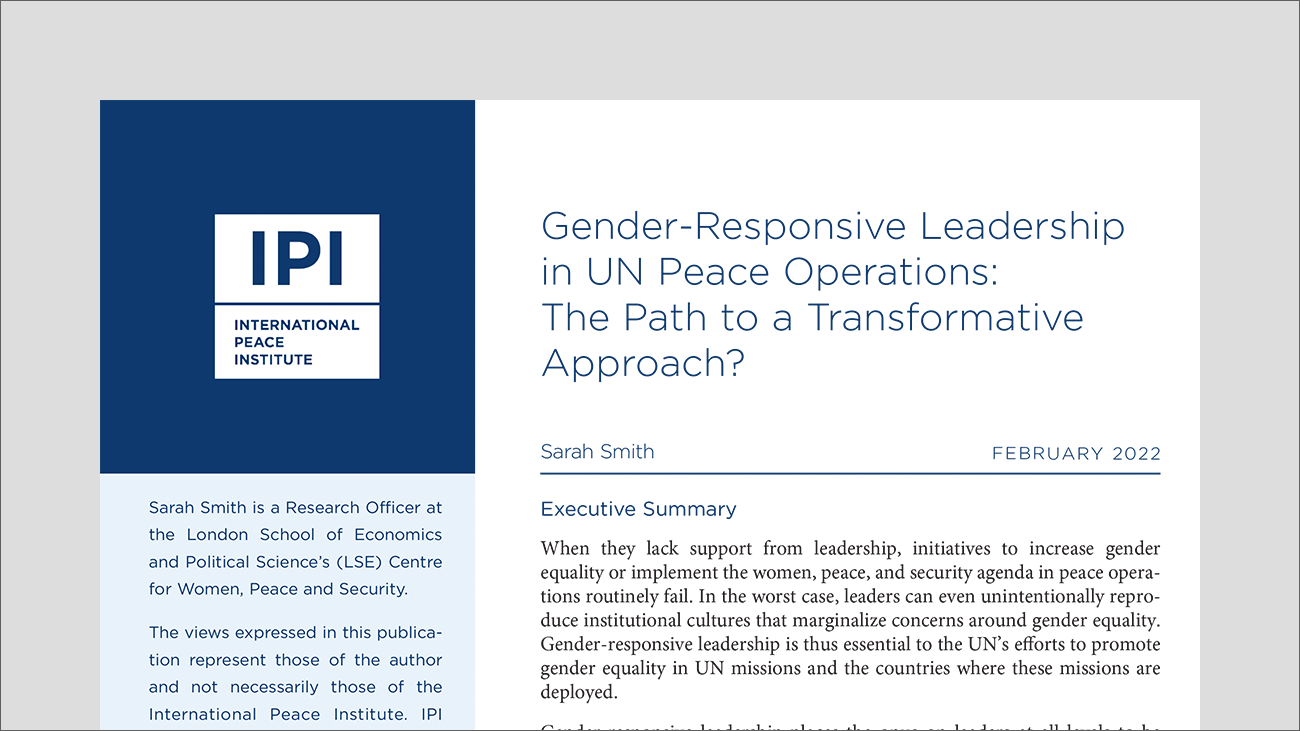 Initiatives to increase gender equality or implement the women, peace, and security agenda in peace operations routinely fail when they lack support from leadership. Gender-responsive leadership is thus essential to the UN's efforts to promote gender equality in UN missions and the countries where these missions are deployed. While the phrase "gender-responsive leadership" is not yet widely used by the UN, its fundamental principles have been integrated across several peacekeeping priority areas and policy frameworks, including training and mentoring programs, accountability frameworks, and data collection and monitoring. Yet significant shortcomings remain.
This issue brief examines the concept and practice of gender-responsive leadership and assesses its potential to contribute to UN peace operations. It begins by examining the concept of gender-responsive leadership, the approaches and strategies envisioned by policymakers, and what outcomes it can achieve. It then outlines why gender-responsive leadership is important to UN peace operations and how it could bring about new approaches and challenge barriers to gender equality. It also considers the steps the UN has taken to implement gender-responsive leadership at both the mission and headquarters levels.
The paper argues that gender-responsive leadership has the potential to change gender-unequal outcomes in peacekeeping if it is supported through training, mentoring, online resources, and assessment frameworks. Ultimately, the paper recommends a more inclusive, intersectional view of gender-responsive leadership—one that pays attention to issues such as race, ability, and sexual orientation—to ensure that leaders do not operate according to homogenized or essentialized understandings of women's experiences.