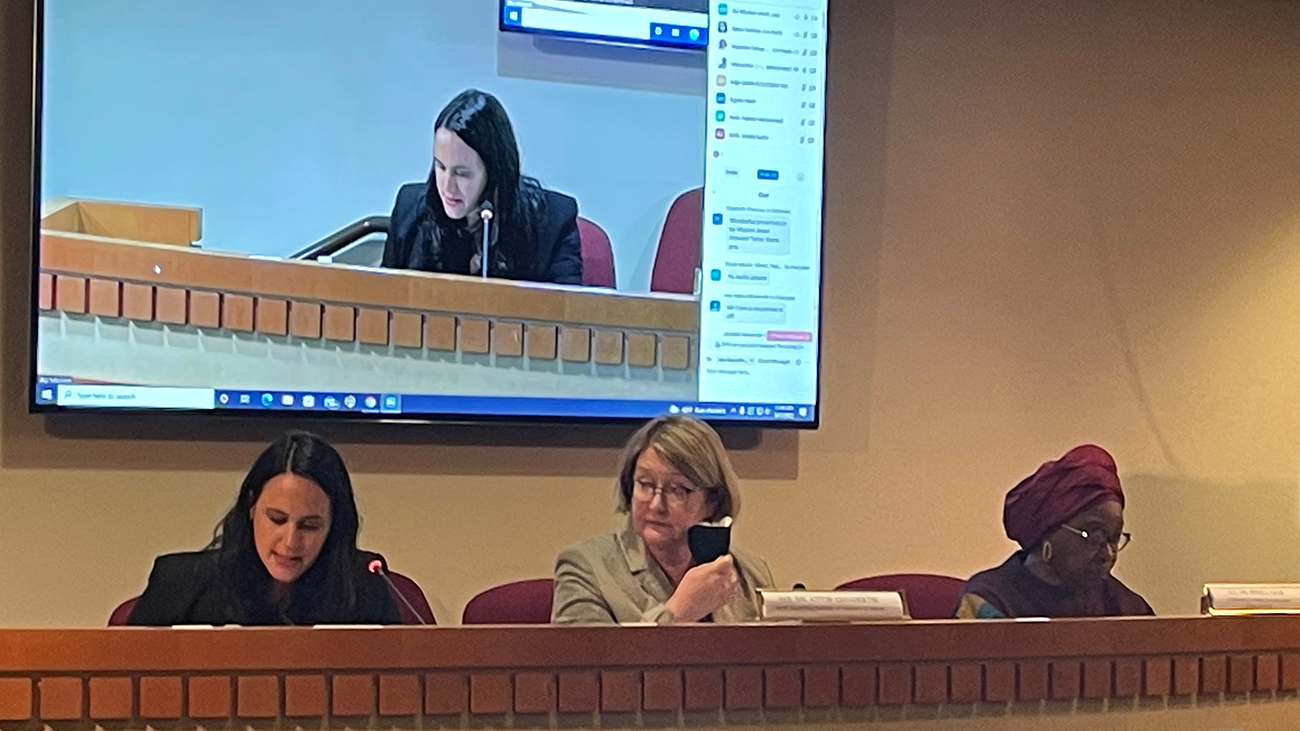 Dr. Phoebe Donnelly, Research Fellow and Head of IPI's Women, Peace and Security Program, moderated a panel during a high-level side event on "Women's leadership in mitigating the impact of climate change and building a peaceful and sustainable climate-resilient Africa." The event, organized by the African Women Leaders' Network (AWLN), was held on March 17th on the margins of the 66th session of the Commission on the Status of Women (CSW66). Discussions focused on the leadership roles that women are playing in mitigating the impacts of climate change in Africa.
The event offered a platform for participants to examine how women and girls in Africa may be well-positioned to access certain sectors that will curb climate change, create green jobs and mediate climate change-related conflict within their communities. However, leaders across Africa must support women in accessing power within new industries, political spaces, and sectors that support the mitigation of climate change. Several country representatives referenced Ms. Antonette Ncube's passionate statement emphasizing the need to explain what support on the ground means by defining what leadership is. The data is clear – climate change and environmental crises disproportionately affect women and girls, particularly those in vulnerable and marginalized situations. As scientific projections indicate that Africa is among the continents hit hardest by the impacts of climate change, the realization of the aspirations of the AU Agenda 2063, of the Sustainable Development Goals, and the full enjoyment of human rights for all may be compromised.
The event was hosted by the African Women Leaders' Network (AWLN), in collaboration with the Group of Friends of AWLN New York, co-chaired by Germany and South Africa, and with the Group of Friends on Climate and Security, co-chaired by the Republic of Nauru and Germany, together with UN Women and the International Peace Institute (IPI).
Click here for the full agenda and list of speakers.