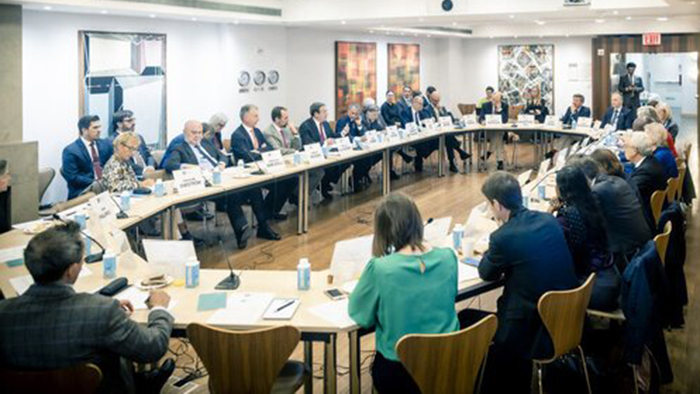 In partnership with the Munich Security Conference, IPI cohosted an event on November 3rd on the growing threat to the rules-based international order and possible remedies. Taking Germany's proclaimed Zeitenwende as the starting point, the discussion explored how states are responding to current global crises, including Russia's invasion of Ukraine, and how such responses may affect the UN and broader international system.
Facilitated by IPI President Zeid Ra'ad Al Hussein, with opening remarks by the Chairman of the Munich Security Conference Christoph Heusgen, the high-level discussion brought together the Permanent Representatives of more than twenty member states as well as other political and policy leaders.
Key topics discussed include the need to ensure accountability for crimes committed in Ukraine, as well as the need to strengthen cross-regional cooperation and center the perspectives of those in the Global South. While the crisis in Ukraine presents an opportunity for the international system to be galvanized, this will not happen automatically. Rather, it depends on the efforts of member states and institutions like IPI and the Munich Security Conference to continue mobilizing cooperation.
To that end, IPI and the Munich Security Conference have signed an MOU to articulate their partnership and facilitate future convenings, including an IPI side event at the 2023 Munich Security Conference.