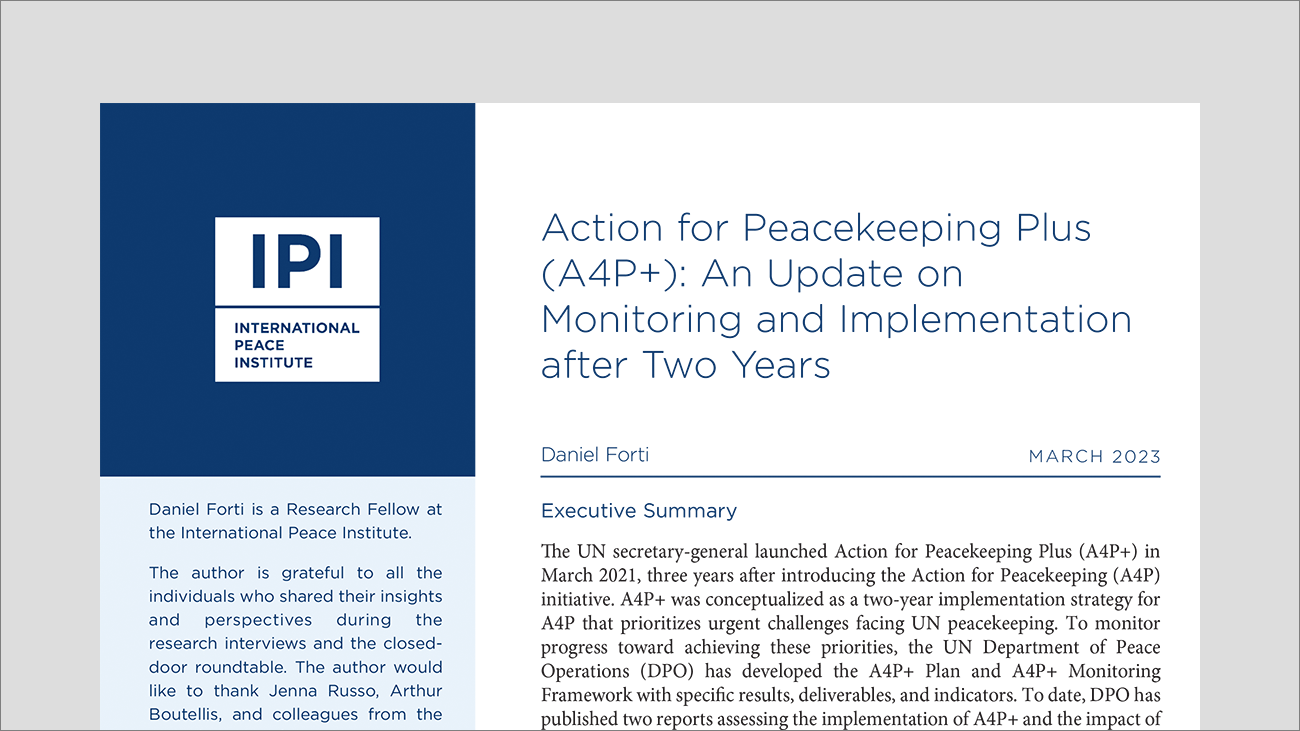 The UN secretary-general launched Action for Peacekeeping Plus (A4P+) in March 2021, three years after introducing the Action for Peacekeeping (A4P) initiative. A4P+ was conceptualized as a two-year implementation strategy for A4P that prioritizes urgent challenges facing UN peacekeeping. To monitor progress toward achieving these priorities, the UN has developed the A4P+ Plan and the A4P+ Monitoring Framework with specific results, deliverables, and indicators. To date, the UN Department of Peace Operations (DPO) has published two reports assessing the implementation of A4P+ and the impact of these efforts on UN peacekeeping operations.
This issue brief takes stock of the monitoring and implementation of A4P+ over the past two years. It begins by explaining the A4P+ priorities and tracing their emergence out of the A4P initiative and Declaration of Shared Commitments. It then discusses highlights from the A4P+ Plan and the two progress reports published as of March 2023 and examines the benefits and limitations of current approaches to monitoring and implementing A4P+.
The paper concludes that moving forward, UN officials will need to balance ambitious goals for progress with realistic expectations about what peacekeeping operations can achieve, and when. The UN will also have to decide whether to extend the current set of A4P+ priorities beyond 2023. Ultimately, while A4P+ can help grease the machinery of UN peacekeeping, its long-term impact will depend on member states delivering on their existing political, operational, and financial commitments.