Event Video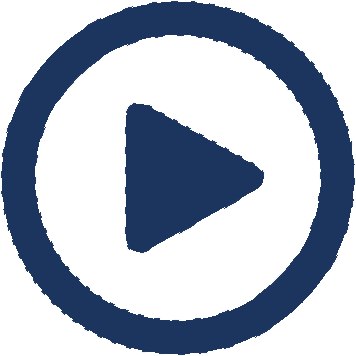 Watch in French
For more than three decades, radio stations have been an integral part of several UN peace operations, with UN radio stations currently active in the Central African Republic, the Democratic Republic of the Congo, Mali, and South Sudan. These radio stations enable the UN to share reliable information with people in contexts where trustworthy information is often in short supply. Together with Fondation Hirondelle and UNESCO, IPI cohosted a policy forum on May 4th to discuss the role of UN radio and other media platforms in fostering a healthy information environment and supporting a robust local media landscape.
As information spreads faster than ever through digital channels, radio stations are being forced to evolve into multimedia platforms. "Radio is not typically the first platform that comes to mind when thinking about the ways we access information today, but in many countries, it remains a powerful tool" asserted IPI's Editor and Research Fellow Albert Trithart.
UN radio stations have and continue to face an array of challenges. They need to strike a delicate balance between their role in serving the UN mission as a source of public information and strategic communications, on the one hand, and in serving the public as a source of impartial news, on the other. They also need to balance their role as a major media outlet with their responsibility to foster a broader network of independent local journalists that will outlast the presence of the UN mission. On top of this, UN radio stations face broader political challenges, including some missions' deteriorating relationships with host states, shrinking civic space, threats to journalists, and disinformation campaigns.
The framework of the UN Plan of Action on the Safety of Journalists and the Issue of Impunity aims to create free and safe environments for journalists and media workers worldwide. Within this framework, local and community radio stations often play a critical role in ensuring access to conflict-sensitive humanitarian and other public interest content. Andrea Cairola of UNESCO's Freedom of Expression and Safety of Journalists Section provided insight on how geopolitical and technological changes have impacted UN Peacekeeping radio over the past three decades, specifically in relation to radio equipment and media liberalization since the late 1990s.
Chief of Communications and Public Information for UNMISS Ben Dotsei Malor raised the following critical question: "What do we do when missions leave?"
When the United Nations Operation in Cote d'Ivoire (ONUCI) closed, Radio de la Paix, formerly ONUCI FM, was born out of a memorandum of understanding between the national government and the Félix Houphouët-Boigny Foundation for Peace. Building an audience and gaining the trust of the population takes time. If a media landscape is left abruptly, people are deprived of a basic human right, the right to information, which is accompanied by many consequences. Transition strategies need to be built from day one insisted Caroline Vuillemin, Executive Director of Fondation Hirondelle.
This side event took place one day after World Press Freedom Day on May 3rd and comes as the UN assesses its approach to strategic communications in peacekeeping missions. The 2023 World Press Freedom Day marked the thirtieth anniversary of the proclamation of an international day to advocate for press freedom and took place under the theme "Shaping a Future of Rights: Freedom of Expression as a Driver for All Other Human Rights." IPI's event served as an occasion to reflect on the critical role that access to information, including through UN radio, plays in ensuring the enjoyment of all other human rights.
Speakers:
Caroline Vuillemin, Executive Director, Fondation Hirondelle
Ben Dotsei Malor, Director, Strategic Communications and Public Information, UN Mission in South Sudan (UNMISS)
Abdoulaye Sangaré, Director and Manager, Radio de la paix (Côte d'Ivoire)
Andrea Cairola, Senior Program Specialist, Freedom of Expression and Safety of Journalists Section, UNESCO
Moderator:
Albert Trithart, Editor and Research Fellow, International Peace Institute