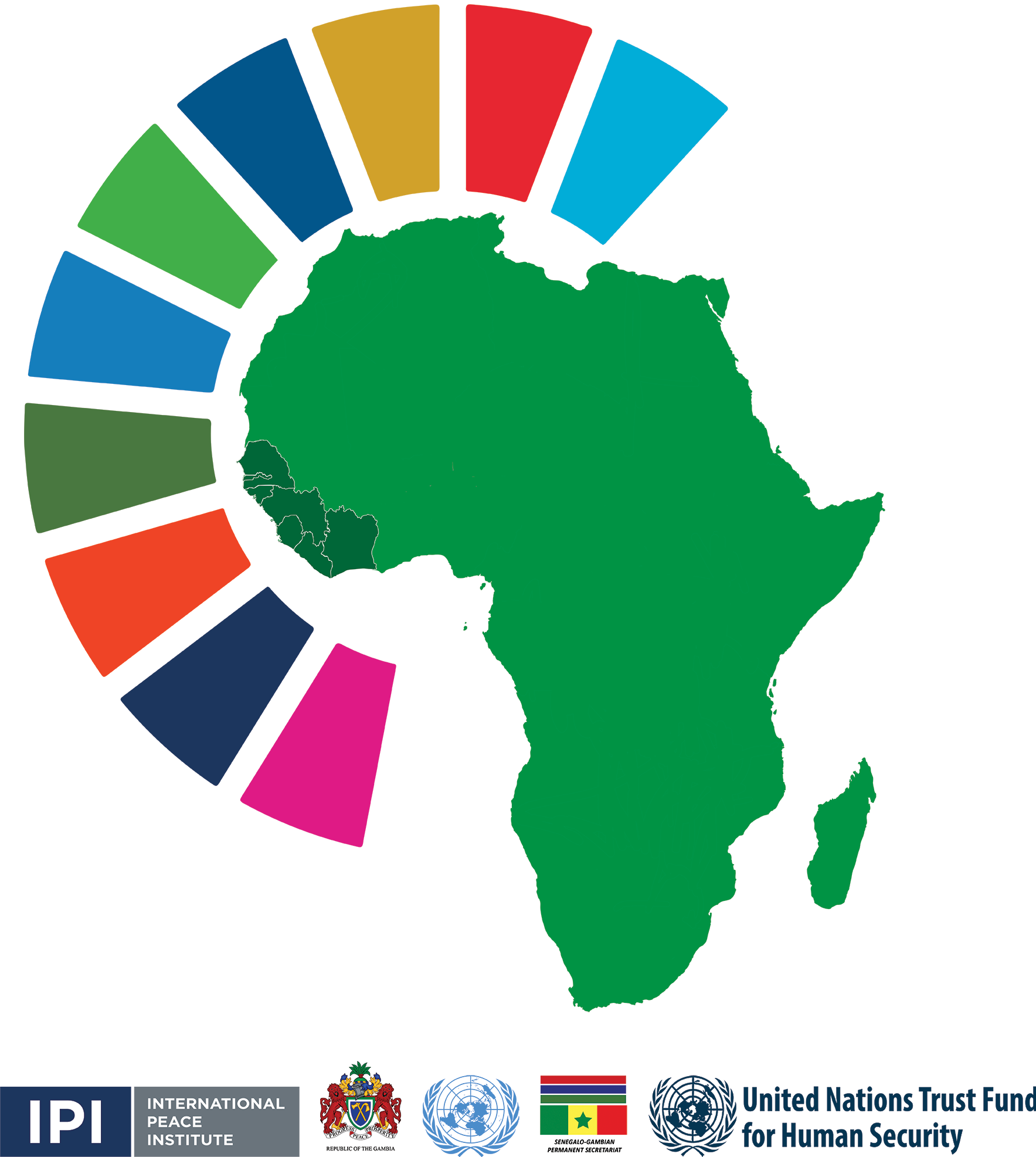 Community leaders worldwide are working to achieve the Sustainable Development Goals (SDGs) in the final "decade of delivery" ahead of 2030. As the international community seeks answers on how to localize the 2030 Agenda, many of the solutions can be found in communities and the knowledge and agency of local leaders.
To address this urgent moment for action and build upon the knowledge of local actors, IPI and the UN Human Security Unit (HSU), in collaboration with the Government of The Gambia, the Senegalo-Gambian Permanent Secretariat, the UN Resident Coordinator, and the UN Country Team in The Gambia will host a forum on Localizing the 2030 Agenda: Building on What Works.
The forum will take place from October 28-29, 2019, in Banjul, The Gambia, with the aim to bring together community leaders from West Africa who are working to achieve the Sustainable Development Goals (SDGs).
The leaders will contribute their expertise to generate knowledge, build skills, strengthen relationships, and exchange strategies. The forum will include 60 leaders and key participants from five to eight contiguous West African countries: Côte d'Ivoire, The Gambia, Ghana, Guinea, Guinea Bissau, Liberia, Senegal, and Sierra Leone.
This forum provides a unique opportunity to break out of traditional silos that often keep government officials, UN representatives, members of civil society, and entrepreneurs from working together. It will offer a space to share how to craft inclusive peace and development strategies that put people and communities at the center, not only as recipients but as empowered agents of change.
We Want to Hear From You
Ahead of the event, IPI and partners will host an online "tweet chat" for you to voice your opinion on what works to achieve the SDGs, and what should be the role of the UN in development ahead of the 2030 Agenda deadline. We're looking for input, not only from the West African region, but all around the world.
Want to join in the conversation? Follow along with #Localizing2030 & #WA2030 and jump online on October 24th at 10:00 am EST to ask questions and contribute your input here:
🚨 TweetChat Alert!! What is your unique vision for how to bring the @UN #SDG #2030Agenda to your community?

We're discussing how to #Localize2030 with @UNhumansecurity & @UNDP_TheGambia, and we want to hear from you.

Join online Oct 24 (🇺🇳🎂#UNat75): https://t.co/g0KYKb8iTO pic.twitter.com/jpkTeNPFze

— Intl Peace Institute (@ipinst) October 16, 2019