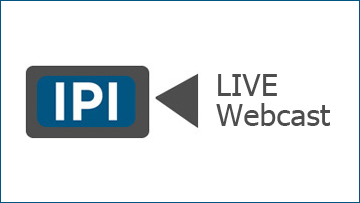 On Thursday, October 1st, IPI will host a Speaker Series event featuring Rt. Hon. Patricia Scotland, Dominica's candidate for Commonwealth Secretary-General, that will explore the candidate's vision for the future of the Commonwealth, as well as her assessment of the challenges and opportunities for the organization and its member states.
Click here for the live webcast beginning at 6:15pm EST>>
Born in Dominica, Baroness Scotland moved to the United Kingdom when she was a young child. She became the first female Attorney General in the post's 700-year history, following appointments within the Foreign & Commonwealth Office and the Home Office.
Baroness Scotland is a member of the Bar in Antigua and Dominica and is a patron of Trinidad's Lifeline charity. Her contribution to the region was recognized with the Caribbean World Award in 2008, having worked closely with a number of countries on a range of issues both before and since the award.
She is a founding patron of the Corporate Alliance Against Domestic Violence, and after leaving government in 2010, she founded the Eliminate Domestic Violence Global Foundation. She currently serves as a trustee of the Queen Elizabeth Diamond Jubilee Trust.
Recognized globally as a leading legal practitioner, she has advised a number of governments around the world on how to entrench the rule of law and build robust criminal justice systems.
Dominica's candidate for Commonwealth Secretary-General, the Rt. Hon. Patricia Scotland QC, makes the case that the Commonwealth can play a unique and powerful role in promoting peace around the world by focusing on bringing its members together to deliver practical outcomes that benefit all. As an organization representing nearly one-third of the world's people, the Commonwealth, according to Baroness Scotland, has the potential to help its member countries achieve security, progress, and prosperity, which are effective promoters of peace.
The event will be moderated by Rt. Hon. Kevin Rudd, Chair of the Independent Commission on Multilateralism, President of the Asia Society Policy Institute, and former Prime Minister of Australia.