IPI Home › Publications › Policy Papers › In Good Company? The Role of Business in Security Sector Reform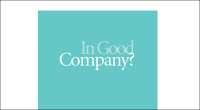 Policy Papers - October 15, 2005
In Good Company? The Role of Business in Security Sector Reform
Francesco Mancini
From the summary report: Security sector reform (SSR) has emerged in recent years as a way of tackling security and development issues in conflict-torn and conflict-prone states. It combines a wide range of activities aimed at reforming the security institutions of the state—the military, police, intelligence services and criminal justice system—in order to make them capable of delivering security to citizens. An increasing volume of SSR work has been outsourced to private contractors. A range of organizations, from private security companies, management consulting firms and risk management companies, to nongovernmental organizations and freelance consultants, are involved in the delivery of services that include professional and operational training, management support and diagnosis and policy review. The paper argues that:

•    Donor agencies have to develop more effective ways to engage, manage and control the work of private contractors in SSR;
•    The task of minimizing the risks and maximizing the benefits of outsourcing lies with the initiating donor agencies and recipient countries;
•    Additional research is needed to probe the comparative advantage of using the private sector for particular tasks and functions.


The Global Observatory
CWhat Makes a Terrorist Stop Being a Terrorist?
A close look at terrorist de-radicalization programs shows that it is still unclear whether they work, and if so, how.
Key Global Events to Watch in November
A list of key upcoming meetings and events with implications for global affairs.
2014 Top 10 Issues to Watch in Peace & Security: The Global Arena
A list of ten key issues to watch that are likely to impact international peace and security in 2014, compiled by IPI's Francesco Mancini.
The Global Observatory, produced by IPI, provides timely analysis on peace and security issues, interviews with leading policymakers, interactive maps, and more.
Recent Events
November 25, 2014
Independent Commission on Multilateralism Launched in Vienna
The Independent Commission on Multilateralism (ICM) was launched officially in Vienna on November 25th. The event was held at the Austrian Federal Ministry for Europe, Integration and Foreign Affairs and opened by Austrian Foreign Minister Sebastian Kurz.
November 13, 2014
Experts Forum: Assessing Links Between Peacebuilding and Organized Crime
Organized crime and peacebuilding can be seen as separate issues, but recent research and practice suggest the two are deeply linked—conflict is increasingly fueling crime, and crime in turn makes peace harder to achieve.
November 05, 2014
Top-Down Governance Hurts Women, Youth Participation
Governments in the Sahel and Maghreb are still using top-down approaches to governance that make it hard for women and youth to have a say in public life, even though their participation can help their governments' struggle against instability and extremism.
View More