IPI Home › Publications › Policy Papers › In Good Company? The Role of Business in Security Sector Reform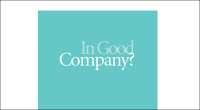 Policy Papers - October 15, 2005
In Good Company? The Role of Business in Security Sector Reform
Francesco Mancini
From the summary report: Security sector reform (SSR) has emerged in recent years as a way of tackling security and development issues in conflict-torn and conflict-prone states. It combines a wide range of activities aimed at reforming the security institutions of the state—the military, police, intelligence services and criminal justice system—in order to make them capable of delivering security to citizens. An increasing volume of SSR work has been outsourced to private contractors. A range of organizations, from private security companies, management consulting firms and risk management companies, to nongovernmental organizations and freelance consultants, are involved in the delivery of services that include professional and operational training, management support and diagnosis and policy review. The paper argues that:

•    Donor agencies have to develop more effective ways to engage, manage and control the work of private contractors in SSR;
•    The task of minimizing the risks and maximizing the benefits of outsourcing lies with the initiating donor agencies and recipient countries;
•    Additional research is needed to probe the comparative advantage of using the private sector for particular tasks and functions.


The Global Observatory
Killing of al-Shabaab Leader Throws Future of Militant Group into Question
In the short term, the killing of Godane is likely to result in more violent attacks, but longer-term consequences are hard to predict.
Key Global Events to Watch in September
A list of key upcoming meetings and events with implications for global affairs.
2014 Top 10 Issues to Watch in Peace & Security: The Global Arena
A list of ten key issues to watch that are likely to impact international peace and security in 2014, compiled by IPI's Francesco Mancini.
The Global Observatory, produced by IPI, provides timely analysis on peace and security issues, interviews with leading policymakers, interactive maps, and more.
Recent Events
September 19, 2014
Madani: Extremist Group Actions "Cannot be Associated with Any Religion"
Iyad Madani, the Secretary-General of the Organisation of Islamic Cooperation (OIC), reaffirmed at IPI the Muslim world's commitment to religious tolerance and human rights and sought to distance Islam from the recent violent actions at the hands of extremist groups across Africa and the Middle East.
September 15, 2014
Despite Disaffection, Youth Still Engaged with Democracy
Young people around the world appear increasingly disaffected with politics and political institutions, particularly in countries where corruption is rampant and government accountability is lacking. Yet during a September 15th event commemorating the International Day of Democracy, a group of young political activists from three different continents spoke at IPI
September 10, 2014
Lessons from the Past, Visions for the Future: The Middle East After 1914
On September 10-11, 2014, the International Peace Institute launched its inaugural meeting at its Middle East Regional Office in Manama, Bahrain titled "Lessons from the Past, Visions for the Future: The Middle East After 1914."
View More