IPI Home › Publications › Policy Papers › In Good Company? The Role of Business in Security Sector Reform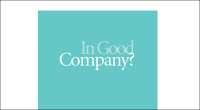 Policy Papers - October 15, 2005
In Good Company? The Role of Business in Security Sector Reform
Francesco Mancini
From the summary report: Security sector reform (SSR) has emerged in recent years as a way of tackling security and development issues in conflict-torn and conflict-prone states. It combines a wide range of activities aimed at reforming the security institutions of the state—the military, police, intelligence services and criminal justice system—in order to make them capable of delivering security to citizens. An increasing volume of SSR work has been outsourced to private contractors. A range of organizations, from private security companies, management consulting firms and risk management companies, to nongovernmental organizations and freelance consultants, are involved in the delivery of services that include professional and operational training, management support and diagnosis and policy review. The paper argues that:

•    Donor agencies have to develop more effective ways to engage, manage and control the work of private contractors in SSR;
•    The task of minimizing the risks and maximizing the benefits of outsourcing lies with the initiating donor agencies and recipient countries;
•    Additional research is needed to probe the comparative advantage of using the private sector for particular tasks and functions.


The Global Observatory
Can Election Winner Rousseff Mend a Divided Brazil?
President Rousseff's challenge will be to boost Brazil's economy while maintaining national unity.
Key Global Events to Watch in October
A list of key upcoming meetings and events with implications for global affairs.
2014 Top 10 Issues to Watch in Peace & Security: The Global Arena
A list of ten key issues to watch that are likely to impact international peace and security in 2014, compiled by IPI's Francesco Mancini.
The Global Observatory, produced by IPI, provides timely analysis on peace and security issues, interviews with leading policymakers, interactive maps, and more.
Recent Events
October 27, 2014
Peacekeeping and the OSCE
In response to the crisis in Ukraine, the Organization for Security and Cooperation in Europe (OSCE) deployed a Special Monitoring Mission (SMM) of some 250 civilian international observers.
October 09, 2014
Rethinking Women and Forced Migration
The drastic increase in conflicts around the globe has seen the world's displaced population pass 55 million people, and the fact that 80% of them are women and children is prompting many to rethink how the international community is responding.
October 09, 2014
Africa: China's Second Continent
Speaking at an IPI Distinguished Author Series event on October 9th, author Howard French made a case for how Western underestimation of Africa's economic promise has enabled China to establish an economic and human presence on the continent, leading to the permanent migration there of nearly 2 million Chinese.
View More