IPI Home › Publications › Policy Papers › In Good Company? The Role of Business in Security Sector Reform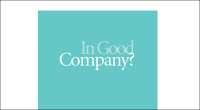 Policy Papers - October 15, 2005
In Good Company? The Role of Business in Security Sector Reform
Francesco Mancini
From the summary report: Security sector reform (SSR) has emerged in recent years as a way of tackling security and development issues in conflict-torn and conflict-prone states. It combines a wide range of activities aimed at reforming the security institutions of the state—the military, police, intelligence services and criminal justice system—in order to make them capable of delivering security to citizens. An increasing volume of SSR work has been outsourced to private contractors. A range of organizations, from private security companies, management consulting firms and risk management companies, to nongovernmental organizations and freelance consultants, are involved in the delivery of services that include professional and operational training, management support and diagnosis and policy review. The paper argues that:

•    Donor agencies have to develop more effective ways to engage, manage and control the work of private contractors in SSR;
•    The task of minimizing the risks and maximizing the benefits of outsourcing lies with the initiating donor agencies and recipient countries;
•    Additional research is needed to probe the comparative advantage of using the private sector for particular tasks and functions.


The Global Observatory
UN at "Heart of the Dysfunction" in Humanitarian Aid, New Report Finds
In a new report, Médecins Sans Frontières (MSF) offers a blunt critique of the humanitarian system, and the UN's role in it. IPI's Marie O'Reilly spoke with Sandrine Tiller, one of the authors.
Key Global Events to Watch in July
A list of key upcoming meetings and events with implications for global affairs.
2014 Top 10 Issues to Watch in Peace & Security: The Global Arena
A list of ten key issues to watch that are likely to impact international peace and security in 2014, compiled by IPI's Francesco Mancini.
The Global Observatory, produced by IPI, provides timely analysis on peace and security issues, interviews with leading policymakers, interactive maps, and more.
Recent Events
July 01, 2014
SRSG Johnson: South Sudan Crisis Changed UNMISS "Mindset"
Hilde Johnson, the outgoing Head of the UN Mission in the Republic of South Sudan (UNMISS), gave an overflow IPI audience a dramatic account of the challenging situation that has faced the United Nations in the country since the eruption of mass violence at the end of last year.
June 25, 2014
Mousavian: Iran and US Have Serious Chance for Rapprochement
From Iraq to Syria, from energy to counterterrorism, Iran and the United States share many common interests across the Middle East and ought to put aside their decades of hostility, said author and former Iranian diplomat Seyed Hossein Mousavian.
June 23, 2014
National Ownership Is Essential For Peacebuilding to Succeed in CAR
With the Central African Republic (CAR) steeped in ethnic and inter-religious violence, a group of UN officials, government representatives, and members of civil society gathered at IPI on June 23rd and discussed the best way forward for the war-torn country.
View More