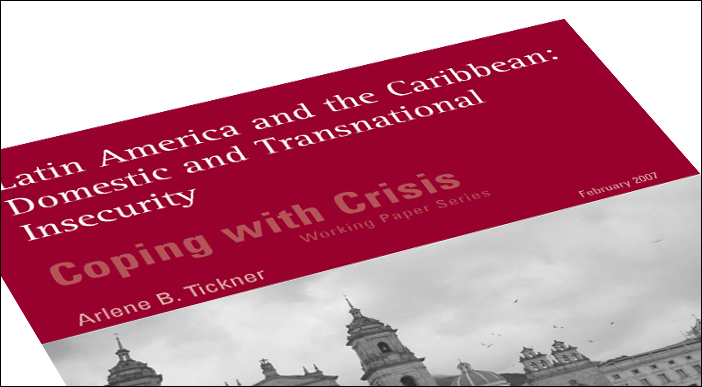 This paper will examine the two key axes of Latin American security dynamics: on the one hand, weak governance and citizen insecurity; and on the other, transnational organized crime and illicit flows.
It will also explore their interlinkages, and the ways in which secondary security challenges in the region feed off of and/or reproduce them. Based upon this discussion the paper will then evaluate distinct mechanisms for coping with these problems, identify the most likely future security scenarios in the region and suggest a number of ways in which regional insecurity might be addressed more effectively.
From the Introduction: In Latin America and the Caribbean, the end of the Cold War coincided with transitions to democracy in Brazil and the Southern Cone, and the peaceful resolution of armed conflict in Central America. These developments, along with the intensification of globalization processes worldwide, inaugurated a hopeful era of "democratic peace" or "no war" suggesting a decreasing importance for traditional security matters. And yet, the countries of the region confront new types of security challenges that they have been hard pressed to tackle effectively.