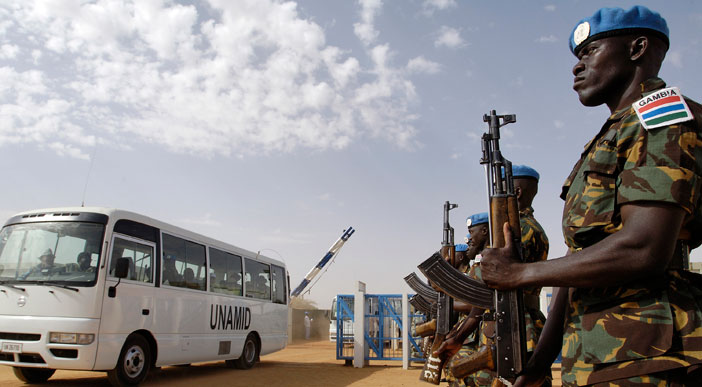 This new IPI report examines trends in how the Security Council has engaged with civil wars since 1989 and the gradual evolution of the Council's civil-war response strategies, including where and when it chose to engage. The study reveals a comprehensive change in the way the Council has applied its mandate under the United Nations Charter to situations of internal conflict.
The report represents the most comprehensive analysis to date of the Security Council's approaches to resolving civil wars during the past two decades. It is the first publication produced by IPI's multiyear research project on Compliance with United Nations Security Council Resolutions in Civil Wars.
Future analysis by this project will seek to provide answers to two questions: To what extent do civil-war parties comply with demands issued by the Security Council? And what factor or combination of factors best explains the variance in the level of compliance — e.g., conflict settings, conflict management strategies, or political dynamics within the Security Council?
In the future, the project will produce a book combining rigorous quantitative analyses and detailed case studies on this very important topic.
IPI will also publish a searchable online database of all Security Council resolutions adopted in the context of civil wars between 1989 and 2006. The IPI Security Council Compliance Database will document the Security Council's conflict-management efforts and the civil-war parties' responses to each individual demand addressed to them during the first fifteen years after the Cold War, from 1989 to 2003.
For more information about this ongoing research project, please go to https://www.ipinst.org/securitycouncilcompliance.