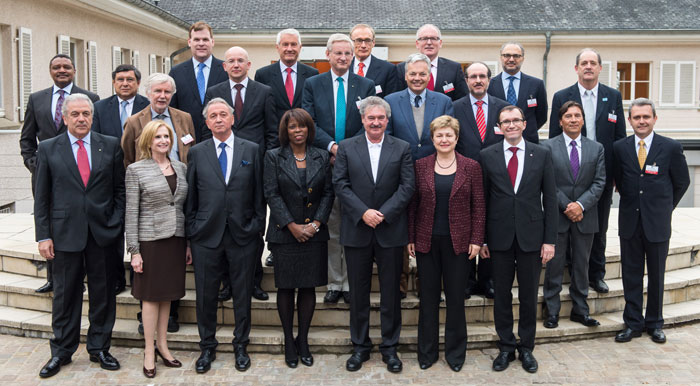 On April 21, 2013, the International Peace Institute, together with the government of Luxembourg, hosted a ministerial working dinner in Senningen, Luxembourg on the humanitarian crisis and mounting refugee problem emanating from the crisis in Syria, and the political implications for the region.
The dinner, which was held under the Chatham House rule of non-attribution, was co-chaired by IPI, together with the governments of Luxembourg and the United Arab Emirates.
The gathering included the Foreign Ministers of Australia, Belgium, Canada, Denmark, Finland, Greece, Luxembourg, the Netherlands, Norway, Poland, and Sweden, the Minister of State for Foreign Affairs of the United Arab Emirates, the European Commissioner for International Cooperation, Humanitarian Aid and Crisis Response, the Ambassador of the League of Arab States, the Secretary-General of the Council of Europe, and the President of the International Peace Institute.
Also in attendance were directors from relevant agencies working in the region, including the World Food Programme (WFP), the International Committee of the Red Cross (ICRC), the UN Office for the Coordination of Humanitarian Affairs (OCHA), the Office of the UN High Commissioner for Refugees (UNHCR), the UN Relief and Works Agency (UNRWA), the UN Development Programme (UNDP), the UN Children's Fund (UNICEF), and the World Health Organization.