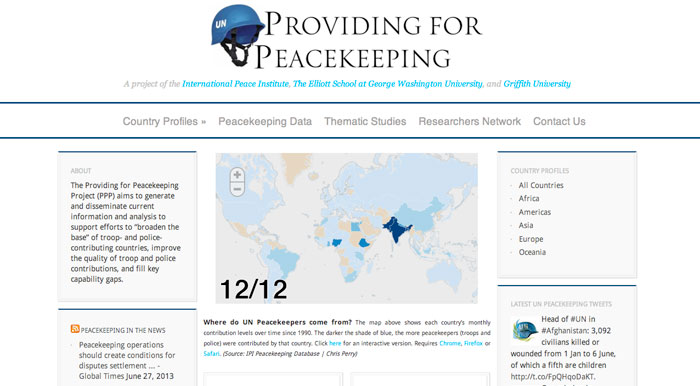 The new website, www.providingforpeacekeeping.org, includes a publicly-available database of all uniformed contributions to UN peacekeeping operations; thematic papers analyzing various elements of force generation; and country profiles examining why countries contribute to UN peacekeeping operations.

The site is part of the Providing for Peacekeeping project, a joint project between IPI, the Elliott School at George Washington University, and Griffith University. It will serve as a central repository for all data and analysis on peacekeeping contributions produced by the project's network of experts.

All data on the site will be updated as it becomes available, and new thematic papers and country profiles will be added regularly. Content updates will be posted on IPI's Facebook page.