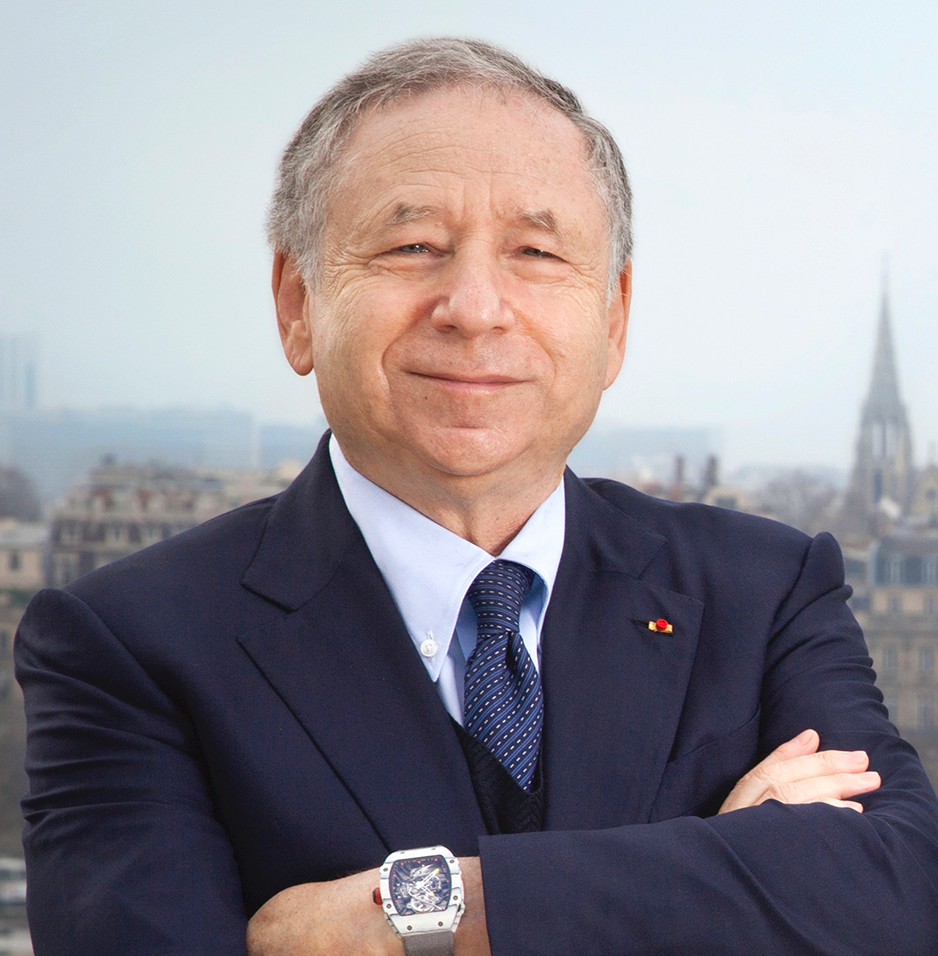 IPI is very pleased to announce that Jean Todt was elected as Chair of IPI's Board of Directors on June 21, 2023. Mr. Todt has served as IPI's interim Chair since March 6, 2023. IPI is grateful for the contributions he has provided to the organization since first joining the Board in 2015 and is looking forward to his leadership as the organization expands the breadth of its work on pivotal issues of our time, including climate action.
Mr. Todt is a well-known and respected philanthropist who devotes his time to several charitable causes. He is one of the Founders and Vice-President of the Institut du Cerveau et de la Moelle Epinière (ICM), an institute focused on medical research for brain and spinal cord disorders.
He started his career in 1966 as a rally co-driver and participated in the World Rally Championship that he won with Talbot Lotus in 1981. Between 1981 and 1990, he was Director of Racing and Founder of Peugeot Talbot Sport and then Director of Sporting Activities of PSA Peugeot Citroën, between 1990 and 1993. Between 1993 and 2006, he was Team Principal of Formula 1, Ferrari. He then became Chief Executive Officer of Ferrari between 2006 and 2009.
He is the former President of the Fédération Internationale de l'Automobile (FIA) and was first elected to this post in October 2009 and re-elected in 2013 and 2017 until 2021.
Mr. Todt was awarded the Humanitarian of the Year Award by the United Nations Association of New York in 2016 and the Lifetime Achievement for Contribution to Road Safety by the European Commission in 2022.
At present, Jean Todt holds the position of UN Secretary-General's Special Envoy for Road Safety and is deeply committed to IPI's mission. He succeeds the Honorable Kevin Rudd who served as Chair since June 1, 2018.
IPI President Zeid Ra'ad Al Hussein strongly endorses this decision:
"Jean Todt is a visionary. His successful leadership in business, including his role as the leader of the Fédération Internationale de l'Automobile (FIA)—a complex international organization—and his commitment to improving the lives of others, particularly through his philanthropy and work as the UN Secretary-General's Special Envoy for Road Safety, have perfectly prepared him to lead IPI as Chair of the Board. We are honored to work together as we address the most pressing challenges facing our planet today."