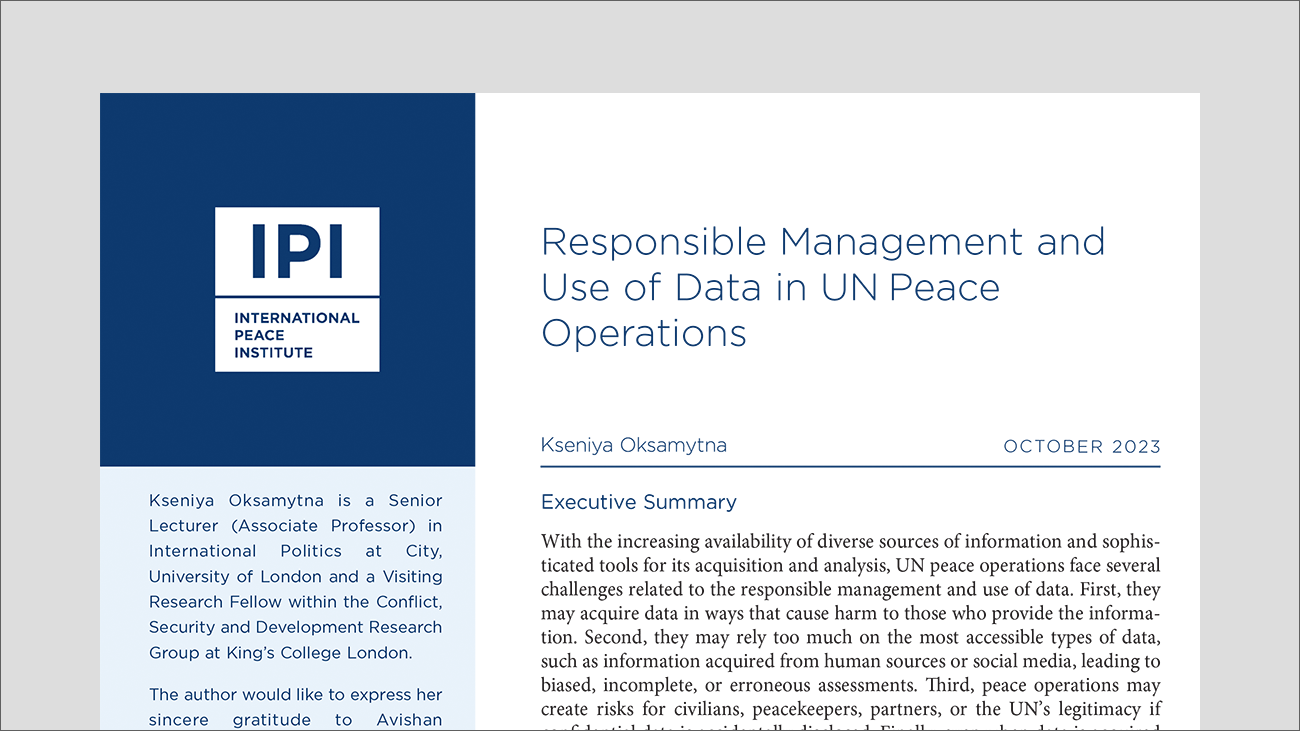 In recent years, the UN has embarked on an ambitious project to use data more extensively and effectively to improve the safety of peacekeepers and the implementation of peace operations' mandates. The increasing availability of various types of data in UN peace operations and the development of new tools for its acquisition and analysis present novel opportunities, enhancing peace operations' ability to predict and respond to violence; understand the population's sentiments towards peacekeepers; and provide better analysis to senior mission leadership, UN headquarters, and the UN Security Council. However, UN peace operations' greater use of data also increases their vulnerability to irresponsible handling of data, information leaks, and cyberattacks and raises ethical challenges over data ownership, host-state sovereignty, the potential to cause social harm, and algorithmic biases.
This issue brief provides an overview of how UN peace operations acquire data and use it in their decision making. It also discusses UN policy frameworks on responsible data management and analyzes the challenges peace operations face in acquiring, using, and disseminating data. It concludes with recommendations for member states, UN headquarters, and peace operations personnel to manage and use data more responsibly and effectively:
Improve the data-management skills of UN personnel;
Strengthen the policy framework for the effective and responsible use of data;
Provide adequate and predictable funding for data acquisition, analysis, and use;
Enhance internal and external communication about the ways in which UN peace operations gather and use data; and
Encourage the proactive use of data in strategic decision making.