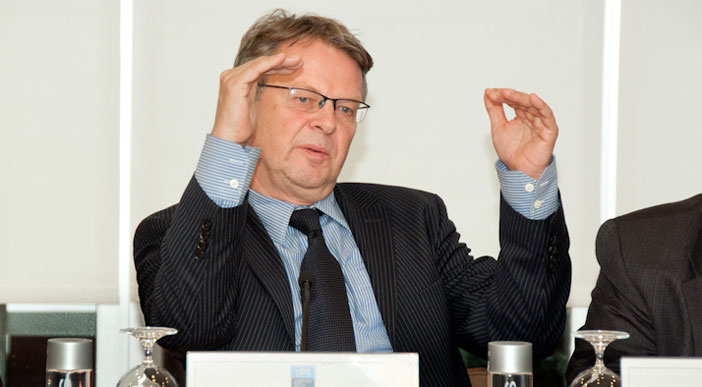 A policy forum was held at IPI on November 12, 2009 to discuss a new study by World Vision and Project Ploughshares on the nexus between development and armed violence in Sudan, Uganda and Kenya.
The study is a major contribution to the growing body of evidence-based research documenting the important link between reducing armed violence and increased effectiveness of peacebuilding, development and humanitarian relief programming.
It also reviewed what was being done to mitigate the armed violence that was inhibiting development in those areas.
"Basically what we are talking about today is that there are development issues here, so to speak, and then there are conflict issues there, and traditionally different people have covered the development issues separately from those that covered the conflict issues," said Daniel Prins, one of the participants in the forum.
He added, "We need to integrate the work on these traditionally distinct fields of work much more seriously that we have up until now."
The event had two sponsors in addition to IPI — the Permanent Mission of Norway to the United Nations and World Vision International, which collaborated on the Project Ploughshares report.
The speaker was John Siebert, the Executive Director of Project Ploughshares and co-author of the report with Kenneth Epps.  The discussants were Morten Wetland, Permanent Representative of Norway to the United Nations; Bill Lowery, Director for Peacebuilding of World Vision International, and Daniel Prins, the Chief of Branch, Conventional Weapons in the UN Office for Disarmament Affairs.  The moderator was Warren Hoge, IPI's Vice President and Director of External Relations.
Related Links:
World Vision and Project Ploughshares Study: "Addressing Armed Violence in East Africa: A Report on World Vision Peacebuilding, Development and Humanitarian Assistance Programmes" (pdf)
UN Secretary-General report on Armed Violence and Development